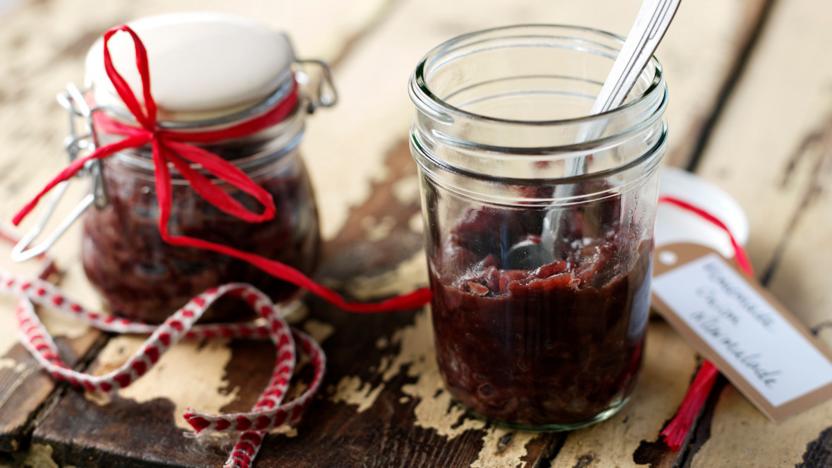 For a prepare-ahead present, make this onion marmalade a few weeks in advance of Christmas – it will only improve in flavour.
Method
Melt the butter in a medium pan and add the onions. Add the sugar and seasoning. Lower the heat and cover. Simmer for 20 minutes giving an occasional stir.

Add the vinegar, grenadine syrup and the red wine. Cook, uncovered, over a low heat with more stirring as necessary until the sauce thickens and bubbles slowly. Serve with cheese, oatcakes and grainy bread.