Rose and pistachio Turkish delight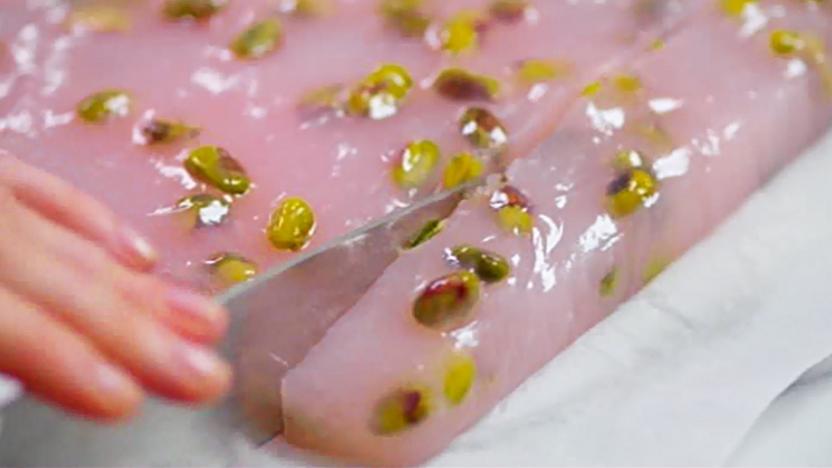 Delicately floral and nutty, Turkish delight makes an original homemade gift for friends and family. Be warned though - you will need to stir the mixture by hand for an hour.

Equipment and preparation: for this recipe you will need a sugar thermometer.
Method
Line a 20cm/8in square baking tin on all sides with baking parchment and lightly oil with groundnut oil.

Place the sugar, lemon juice and 340ml/12fl oz water in a pan on a low heat. Stir until all the sugar is dissolved. Place a sugar thermometer in the pan and slowly, without stirring, bring the mixture up to 118C/245F – this will take about 15 minutes. (CAUTION: boiling sugar is extremely hot. Handle very carefully. Use a deep pan to avoid bubbling over.)

Meanwhile, place the cornflour, 570ml/1 pint cold water and the cream of tartar in a deep, heavy-bottomed pan. Stir continuously over a low heat, bring to the boil and beat until the mixture is smooth and resembles wallpaper paste. Use a balloon whisk to beat out any lumps, if necessary, and remove from the heat.

Place the cornflour mixture back on a low heat, and as soon as the sugar mixture has reached 118C/245F pour it over the cornflour mixture. Stir well to remove any lumps, then simmer on a low heat, stirring continuously for an hour. (Don't worry if the mixture is very lumpy at first, just keep stirring.)

Take the pan off the heat and stir in the rose syrup, pink food colouring and pistachio nuts.

Pour the mixture into the prepared tin and leave to cool and set overnight.

Once set, cut the Turkish delight into squares and dust with equal amounts of icing sugar and cornflour sifted together.
This recipe is from...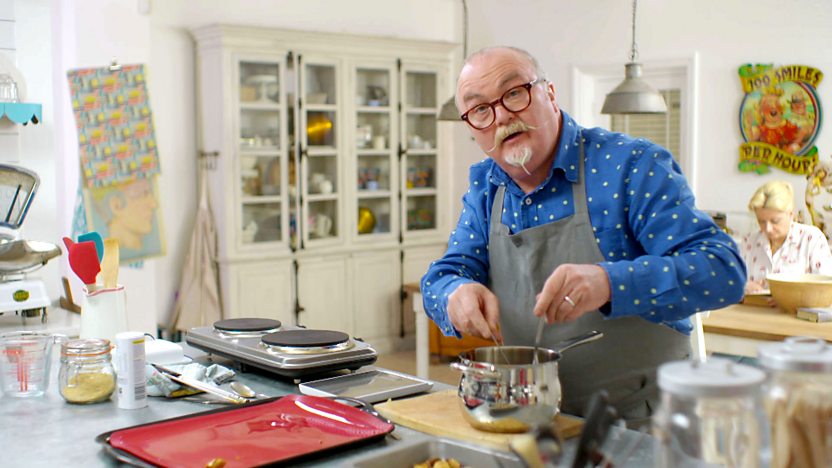 Sweets Made Simple
Episode 3
Recipes from this episode