Rose and fennel henna-inspired Christmas biscuits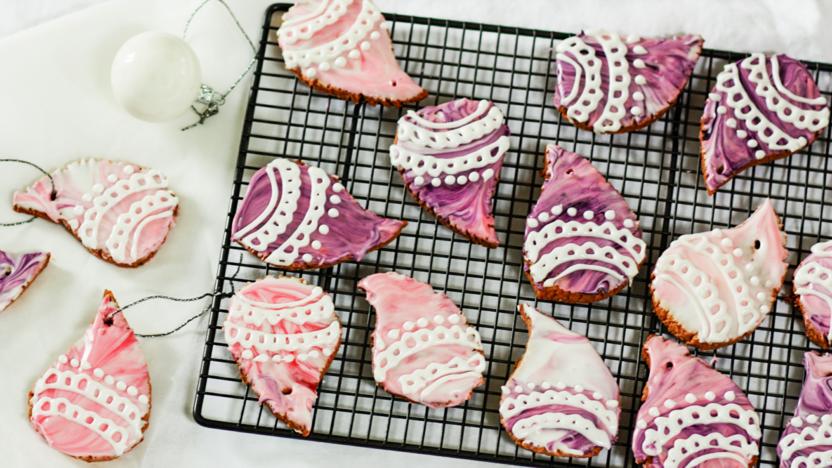 Preparation time
30 mins to 1 hour
Cooking time
10 to 30 mins
Bring a touch of the Middle East to your biscuits with rosewater and fennel.

For this recipe you will need a piping bag fitted with a plain nozzle and a food processor.
Preparation time
30 mins to 1 hour
Cooking time
10 to 30 mins
Ingredients
For the biscuits
For the icing
Method
For the biscuits, put the flour, rosewater, ground fennel, fennel seeds, and vanilla paste in a food processor. Give a quick pulse. Add the butter and pulse until the mixture resembles breadcrumbs.

Add the sugars and the egg and blend to a dough. Tip the dough out, knead lightly, cover in cling film and refrigerate for 10 minutes.

Preheat the oven to 180C/160C Fan/Gas 4. Line a baking tray with baking paper. If you don't have a teardrop cutter, cut out a 9cm/3½in-tall tear-drop shape from card to use as a template.

Lightly flour a work surface and roll out the dough to 5mm/¼in thickness. Cut out 24 biscuits using the cutter or template. Use a skewer to cut a small circle from the narrow part of the teardrop (this will be used to thread ribbon through).

Place the biscuits on the prepared tray and bake for 15 minutes.

Meanwhile, make the icing. Whisk the egg whites in a large bowl until frothy. Spoon by spoon, add the icing sugar until the mixture is quite thick. Mix in the lemon juice and glycerine.

Divide one-third of the icing between two bowls. Colour one of the bowls with a drop of the red food colouring and the other with a drop of the purple.

Put half the white icing in a shallow bowl. Swirl in some of the pink and purple icings. Dip one side of the biscuits into the icing one by one and shake to even out. Leave them to cool on a wire rack.

In a separate bag, place the remaining white icing and pipe henna design on top of the pink swirled icing. Leave to dry.
Related Recipes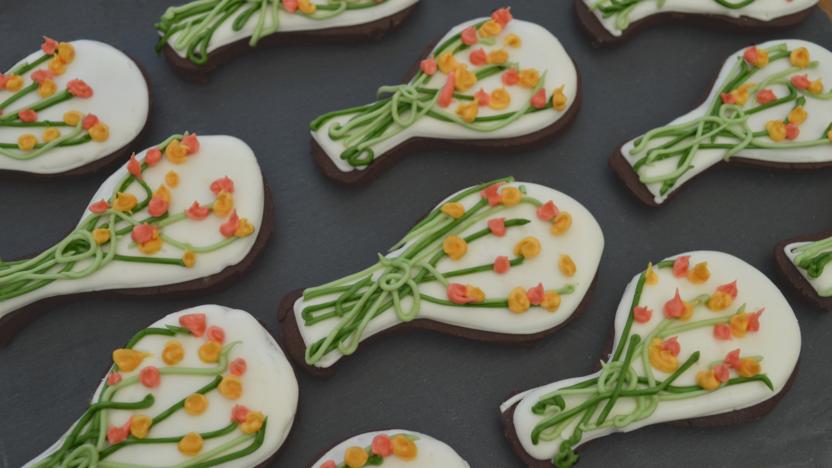 See more Best iced biscuits recipes (9)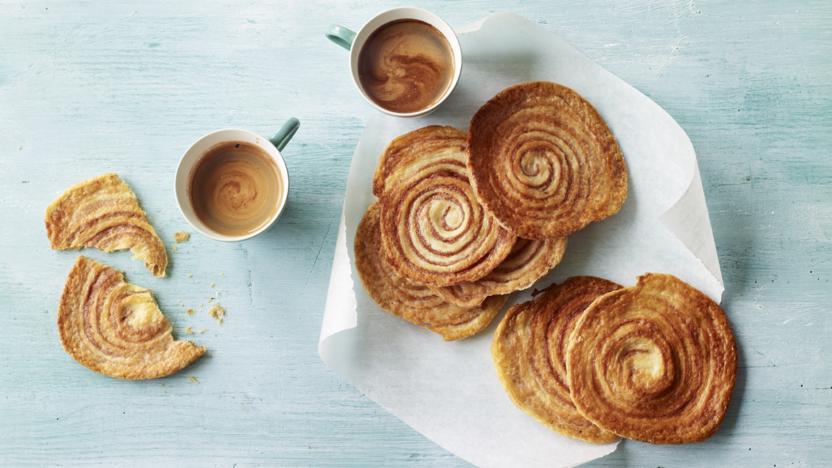 See more biscuit recipes (52)