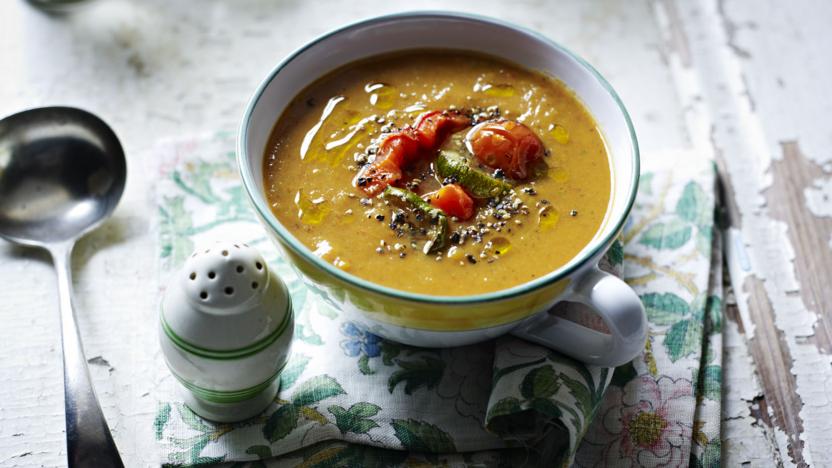 This healthy roasted vegetable soup can be made super quickly if you use a bag of frozen roast veg from a supermarket.
Ingredients
For the roasted vegetables
1kg/2lb mixed vegetables, fresh or frozen, chopped into bite-sized pieces
3 tbsp olive oil
4 sprigs rosemary or thyme, or a handful sage leaves
salt and black pepper, to taste
juice 1 lemon (optional)
Method
Preheat the oven to 200C/180C Fan/Gas6.

Place the vegetables and garlic in a roasting tin.

Mix the oil with the herbs and seasoning, and the lemon juice if using.

Pour over the vegetables and toss thoroughly. Place in the preheated oven and bake for 30-40 minutes until the vegetables are tender and well browned, this may only take 20-25 minutes if using pre-roasted frozen vegetables.

Place in a saucepan with the vegetable stock. Bring to the boil and then simmer for 5 minutes. Cool.

Blend half of the mixture, then return to the pan to reheat.

Serve with crusty bread.
Related Recipes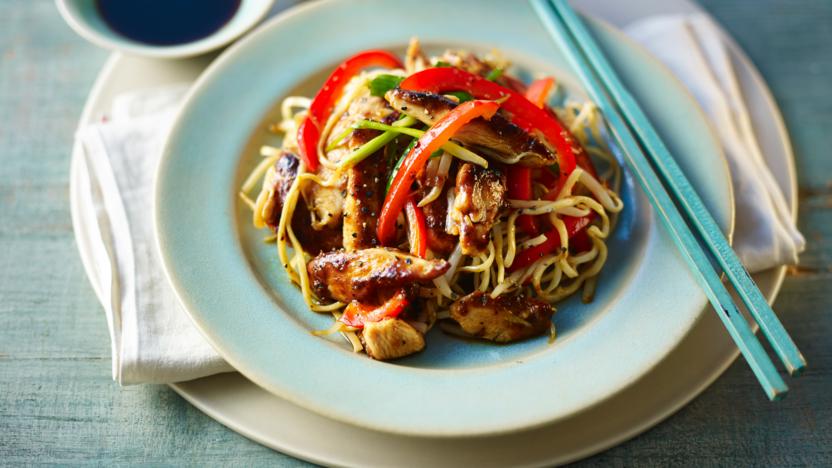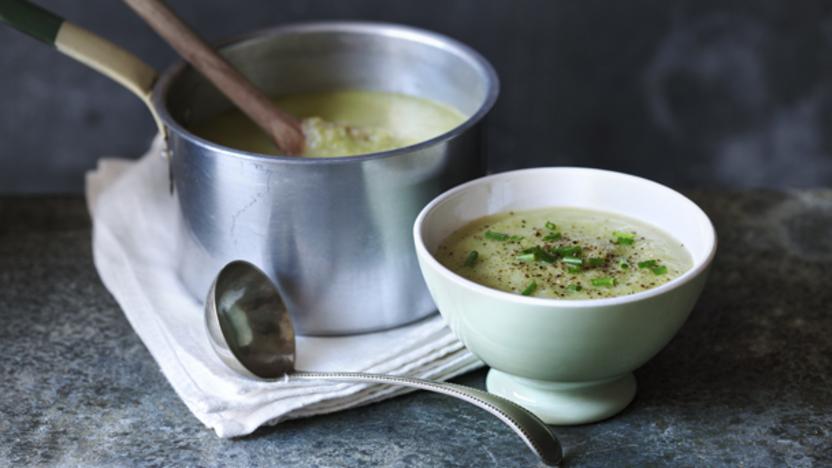 See more vegetable soup recipes (81)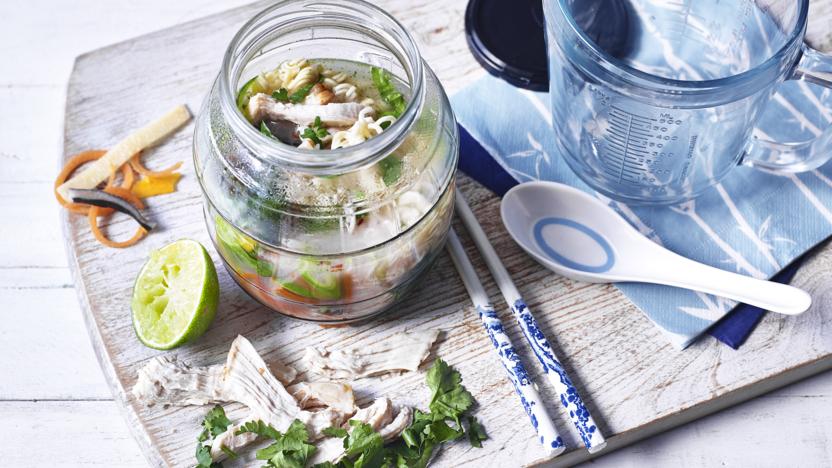 See more vegetable recipes (42)