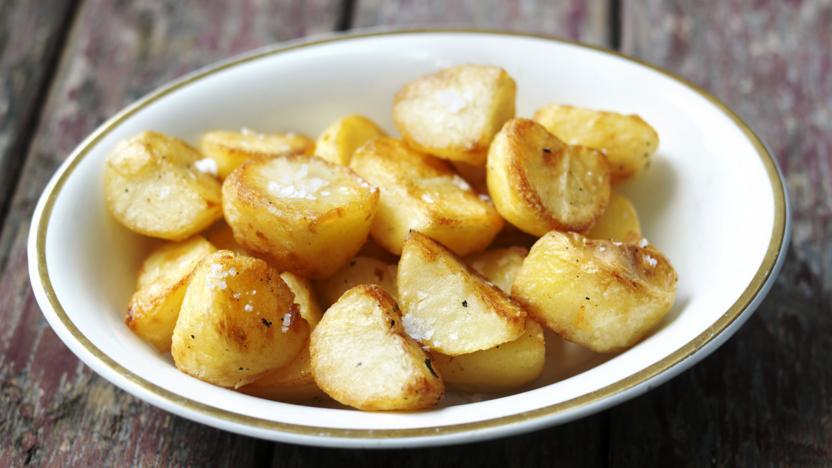 Not only are these really easy roast potatoes, they're vegetarian. Roasting in olive oil gives a great flavour. Don't bother using expensive extra virgin olive oil for cooking, though. A blend is fine.
Method
Preheat the oven to 220C/200C Fan/Gas 7.

Peel the potatoes and cut into large chunks. Parboil in boiling salted water for 5 minutes. Drain and toss in the pan to roughen the edges.

Put a generous tablespoon or so of olive oil or goose fat in a roasting tin and put in oven, until smoking. Carefully take the tin out of the oven and add the potatoes to the hot fat, shaking them about as you do so.

Put the tin back in the oven and cook for about 1 hour until the roast potatoes are golden and crunchy on the outside and soft in the middle. Turn them over from time to time while they are cooking to make sure they colour on all sides.