Roasted ling with clams, perry and curly kale
Method
Preheat the oven to 190C/375F/Gas 5.

Heat an ovenproof pan until hot and then add the rapeseed oil. Place the ling fillets into the pan and fry on each side until golden-brown.

Place the pan in the oven and roast for 6-7 minutes until just cooked.

Remove the pan from the oven and set aside, in a warm place, to rest.

Wash the clams thoroughly, discarding any that have broken shells or fail to close when you tap them against the sink.

Heat a separate pan until hot and add the clams, most of the perry (bar a splash) and the shallot. Simmer with the lid off for 2-3 minutes, until the clams have opened and the liquid has reduced down slightly.

Drain the clams through a fine colander with a bowl below to retain the liquid. Pour the liquid back into the pan and set the clams aside. Discard any which haven't opened.

Return the pan to the boil and cook until reduced and thickened.

Add half of the butter to the pan and whisk to combine. Season with salt and white pepper. Keep the sauce warm while you cook the curly kale.

Bring a pan of salted water to the boil and add the curly kale. Cook for 2-3 minutes until just tender.

Drain the kale well and transfer to a bowl. Add the remaining butter, lemon zest, and salt and white pepper, to taste.

To serve, share the kale between two plates and place the fish on top.

Add a splash of perry and the chopped chives to the clam sauce. Then spoon the mixture over the fish. Arrange the clams on top. Pour all the remaining sauce over and serve.
This recipe is from...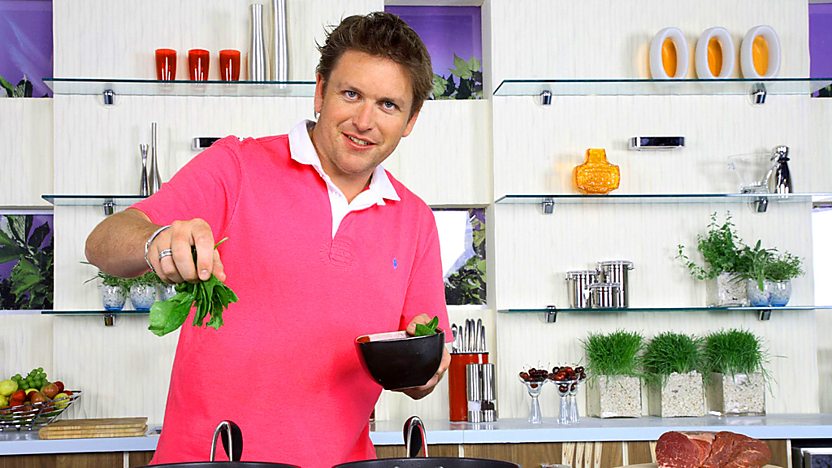 2007-16
Episode 117
Recipes from this episode