Veggie roast Yorkshire pudding wrap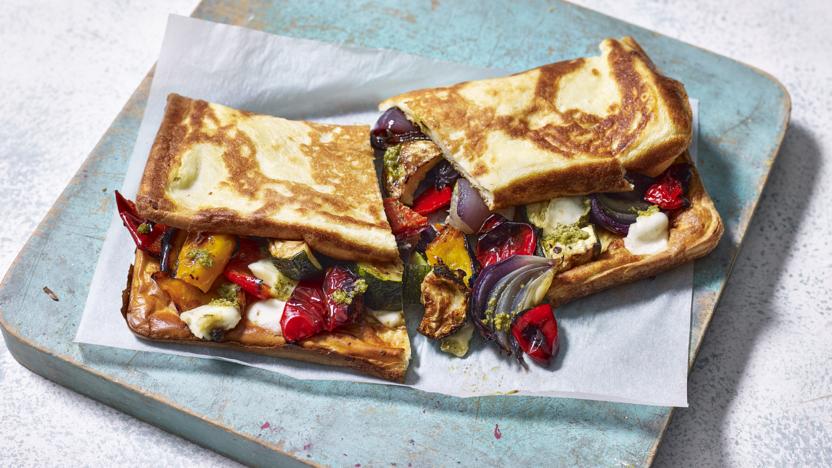 Calling all Yorkshire pudding fans, take it to a whole new level with this tasty twist that makes a complete main course.
Ingredients
For the batter
Method
Preheat the oven to 220C/200C Fan/Gas 7. Make sure there are two shelves available, one in the centre, the other a couple of rungs above. Scatter all the vegetables on a baking tray, season with salt and pepper and toss with the olive oil.

Pour the oil for the batter into a 20cm/8in square cake tin (not loose-based), or small roasting tin and place in the oven on the top rack for 5 minutes to heat. Place the prepared vegetables on the rack below.

While the oil is heating, break the egg into a bowl, add the flour, half the milk and a pinch of salt. Beat well with a metal whisk until smooth, then gradually add the remaining milk.

Carefully take the cake tin out of the oven and pour in the batter. Return to the oven and cook above the vegetables for 25 minutes, or until well risen and golden-brown.

Take the Yorkshire pudding and vegetables out of the oven. Scatter the vegetables over the pudding and top with the mozzarella. Return to the oven for 3–5 minutes, or until the mozzarella begins to melt.

Drizzle with the pesto and scatter with a few basil leaves. Season with pepper and serve from the tin or slide onto a board and roll up like a Swiss roll. Cut in half to serve.
Recipe Tips
If you can't get hold of mozzarella pearls, use 100g/3½oz mozzarella from a ball instead, but make sure you drain it well.
For more easy Easter recipe ideas read our article.
Related Recipes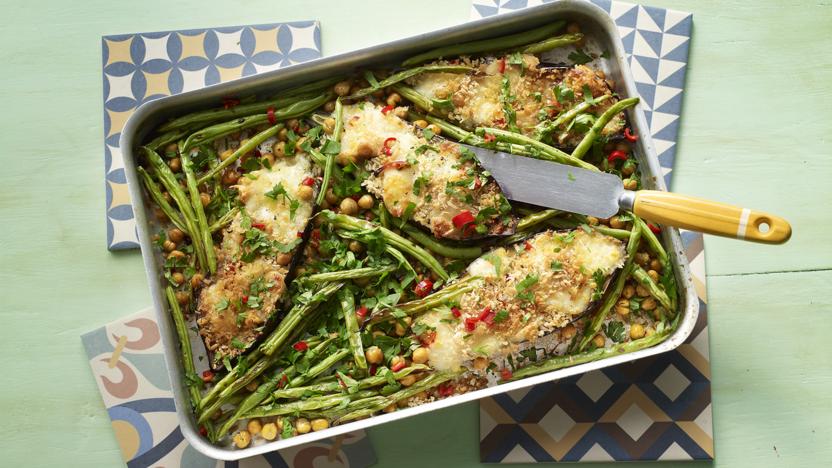 See more A very veggie Easter recipes (30)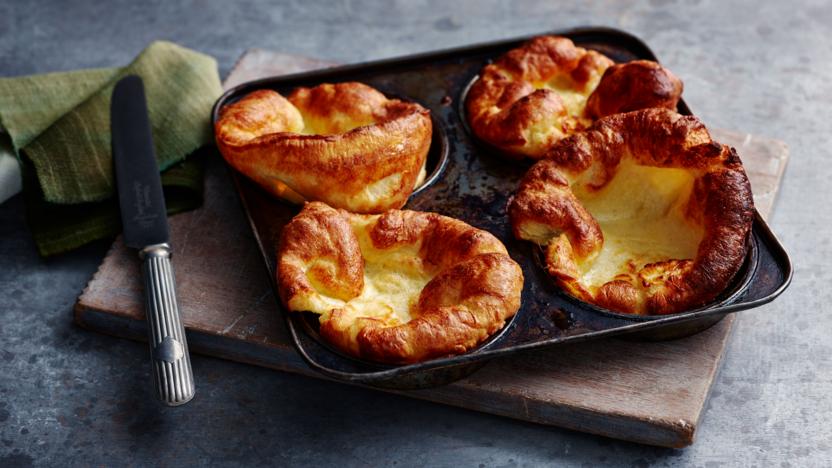 See more yorkshire pudding recipes (12)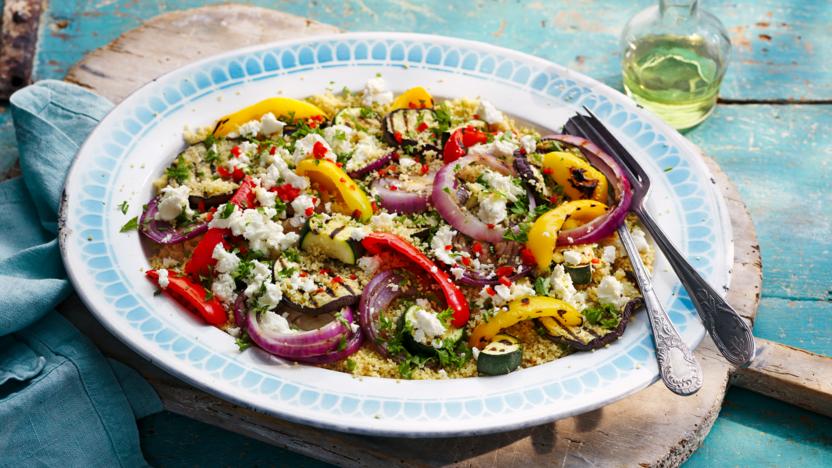 See more courgette recipes (311)