Roasted red pepper and artichoke salad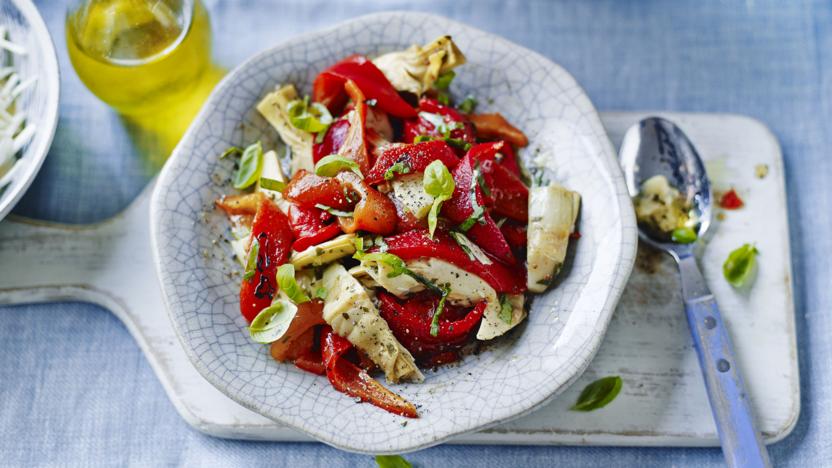 This simple salad allows the wonderful flavours of roasted peppers and artichokes to shine through. Perfect served with couscous on the side.
Method
Mix the peppers and artichokes together in a bowl and season with salt and pepper. Add a little oil from the jar, if needed, along with the basil leaves and balsamic vinegar.
Recipe Tips
The salad can be stored, covered, in the fridge for 1–2 days.