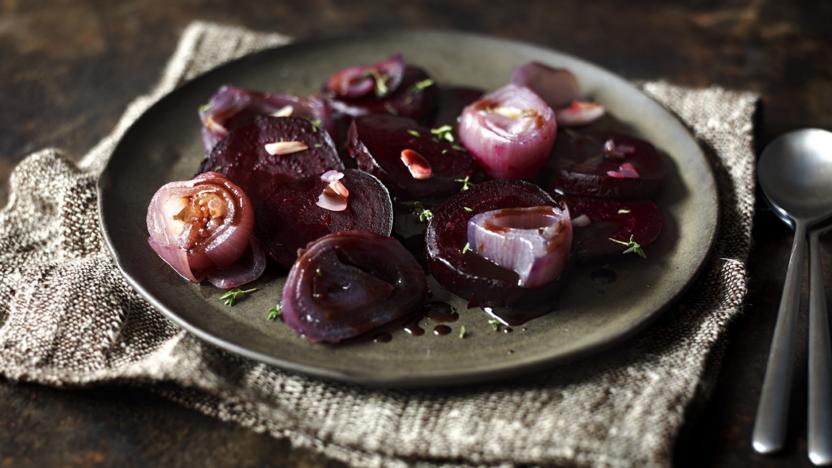 A really simple and delicious way to cook beetroot. The sweet and mellow flavours complement roast chicken perfectly.
Method
Preheat the oven to 180C/360F/Gas 4.

Place the beetroot, red onions, garlic, sprigs of thyme and olive oil in a medium-sized roasting tray making sure that the vegetables are well coated in olive oil.

Roast for an hour and a half, until the beetroot feels tender. Peel and slice the cooked vegetables and put to one side.

To make the glaze, place the roasting tray on a medium hob flame and deglaze by adding the stock, balsamic vinegar and the chopped thyme

Bring this to the boil making sure to stir until the liquid has reduced to a syrupy consistency. Season.

Arrange the beetroot, red onions and garlic neatly on a warmed serving dish and cover in the glaze. Serve immediately.