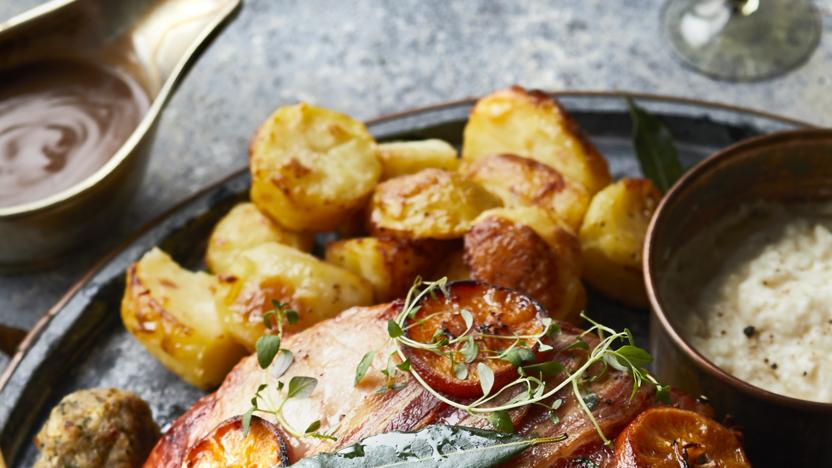 These golden, crunchy potatoes can be cooked in the same oven as your Christmas roast turkey and use vegetable oil to keep costs down.


Method
Put the potatoes in a large saucepan or flameproof casserole and cover with cold water. Place over a high heat and bring to the boil. Reduce the heat slightly and simmer for 5 minutes. Preheat the oven to 200C/180C Fan/Gas 6.

Drain the potatoes in a large colander and return to the saucepan. Shake vigorously to knock the potatoes about and scuff up the surface – this will make them much crisper when they roast.

Pour the oil over and season with the salt and plenty of ground black pepper. Toss together well. Scatter in a single layer onto a large baking tray. Cook for 1 hour, or until the potatoes are golden-brown, crisp and tender in the centre, turning every 20 minutes. Serve.