Roast peppers stuffed with spiced lamb
Preparation time
less than 30 mins
Cooking time
30 mins to 1 hour
This is a simple spiced lamb mix, quickly put together and cooked stuffed in whole peppers in well under an hour.

Preparation time
less than 30 mins
Cooking time
30 mins to 1 hour
Method
In a bowl, combine the lamb with the spices, tomatoes, tomato paste, onion, pine nuts, parsley (reserve a tablespoon for serving), sugar, garlic, salt and pepper.

Carefully cut the top off each pepper and scoop out the seeds. You might have to slice off the bottom horizontally so it can stand upright.

Fill the peppers with the lamb mixture and put the top of the pepper back on. Pack the stuffed peppers into a flameproof casserole and pour over the vinegar and olive oil.

Cover with a tight-fitting lid or foil and cook over medium to low heat for about 20 minutes.

Preheat the oven to 200C/180C Fan/Gas 6.

Bake the peppers, uncovered, for 15–20 minutes or until caramelised and golden-brown.

Serve with the pan juices spooned over and scatter with the reserved parsley and a pinch of cayenne-pepper.
Related Recipes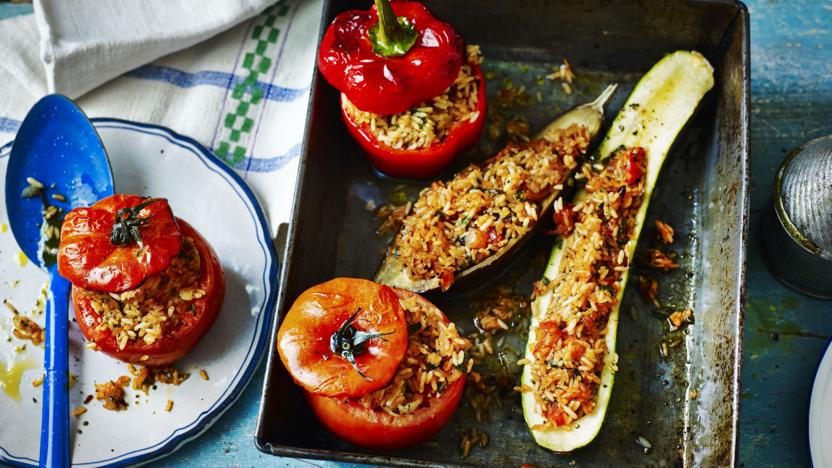 See more stuffed pepper recipes (12)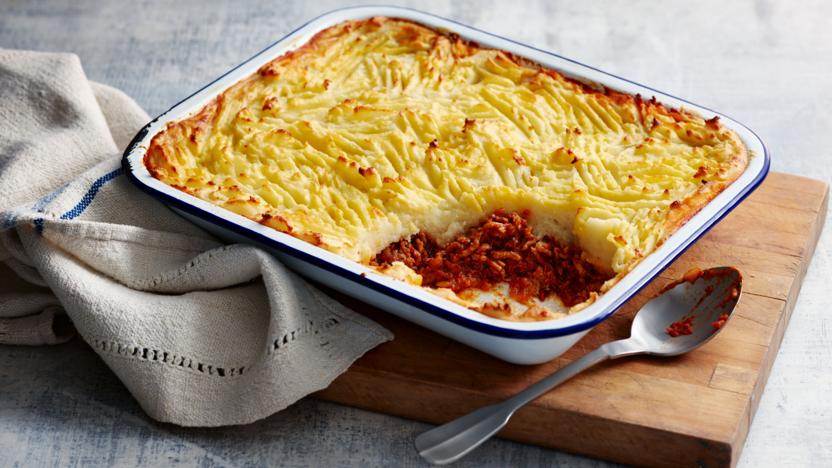 See more lamb mince recipes (59)
This recipe is from...
Recipes from this episode