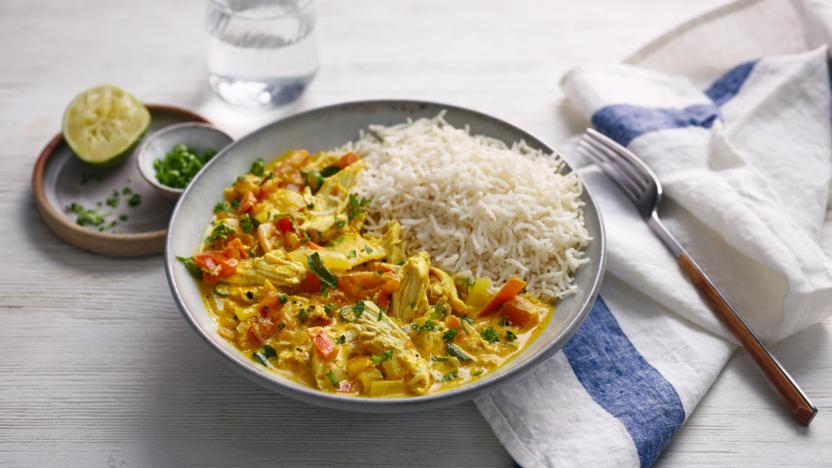 Celebrating the flavours of South India, this recipe for leftover chicken curry is infused with coconut and spices. A perfect way to use up leftovers!
Method
In a pestle and mortar, grind the fennel seeds and black peppercorns to a coarse powder and set aside.

Heat the oil in a heavy-bottomed saucepan over a medium heat. Add the onions and fry for 6–7 minutes. Add the curry leaves and green chillies and fry, stirring, for a few seconds. Stir in the garlic, fry for a minute then add the tomatoes and cook for 5 minutes. Stir well, making sure they don't stick to the bottom of the pan. Add the turmeric, ground fennel and peppercorns and stir well. Pour in 200ml/7fl oz water, bring to the boil and simmer on a low heat for 1 minute. Add the chicken and season with salt. Stir in the coconut milk and simmer for 4–5 minutes. Add the sugar and lime juice, stir well and garnish with the coriander.