Ricotta pots with blueberries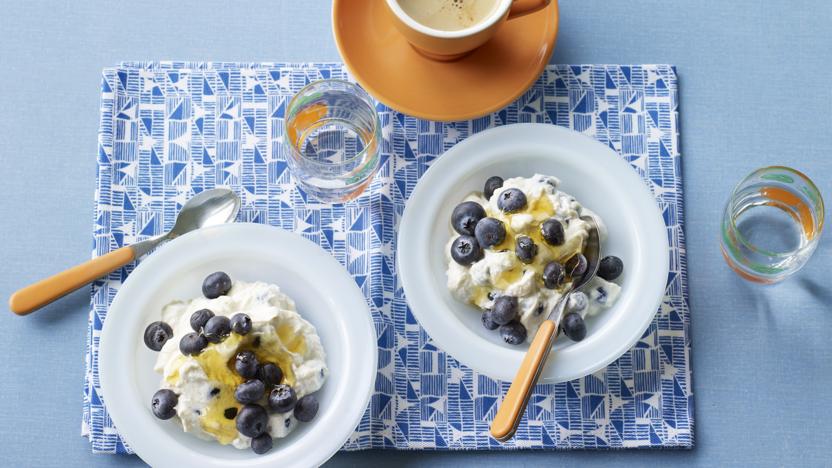 Ricotta is eaten for breakfast in Italy and also works well as a snack. Cinnamon adds sweetness without sugar and blueberries are a relatively low-sugar fruit. Honey tastes sweeter than sugar and you need just a spoonful. Briefly dip your teaspoon in very hot water to help it slip off easily.

Each serving provides 211 kcal, 10g protein, 16.5g carbohydrates (of which 16.5g sugars), 11g fat (of which 7g saturates), 2g fibre and 0.3g salt.
Method
Mix the ricotta with the cinnamon and half the honey in a bowl. Gently stir in most of the blueberries. Divide the mixture between two ramekins or small bowls.

Top with the remaining blueberries and keep in the fridge, covered, until ready to eat. Drizzle over the remaining honey just before serving.