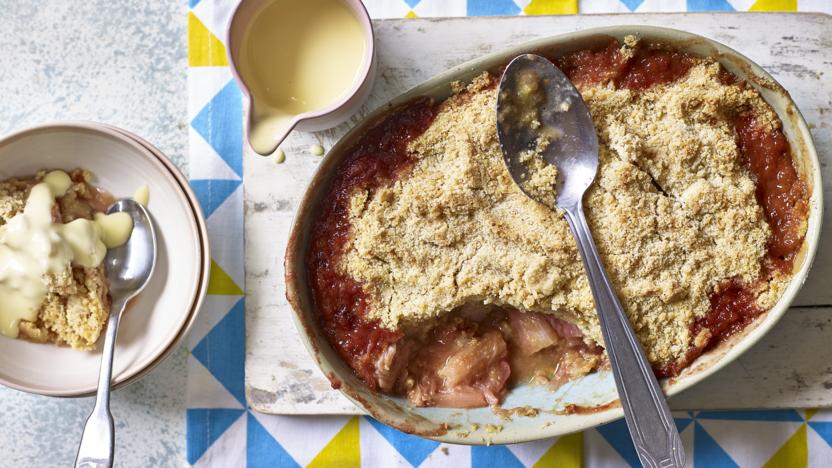 This spiced rhubarb crumble recipe is a tasty twist on the classic pudding. Cardamom, orange and cinnamon all lift the flavour while keeping it a classic. Just add custard.

Ingredients
For the crumble
For the filling
To serve
Method
Preheat the oven to 180C/160C Fan/Gas 4.

To make the crumble, put the flour, sugar, ground almonds and cinnamon in a large bowl and mix well. Taking a few cubes of butter at a time, rub into the flour mixture. Keep rubbing until the mixture resembles breadcrumbs.

To make the filling, melt the butter in a large frying pan. Add the prepared rhubarb, sugar, cardamom, orange zest and juice. Cook on a low heat for 5 minutes.

Carefully remove the cardamom pods, and add the orange blossom water to the mixture. Pour into a large ovenproof dish. Sprinkle the crumble mixture over the top, and bake for 30-40 minutes, or until the topping is golden-brown.

To serve, spoon out portions into bowls and serve with hot custard.
Recipe Tips
This rhubarb crumble can easily be made gluten-free by substituting the plain flour for gluten-free plain flour.