Red lentil hummus with vegetable crudités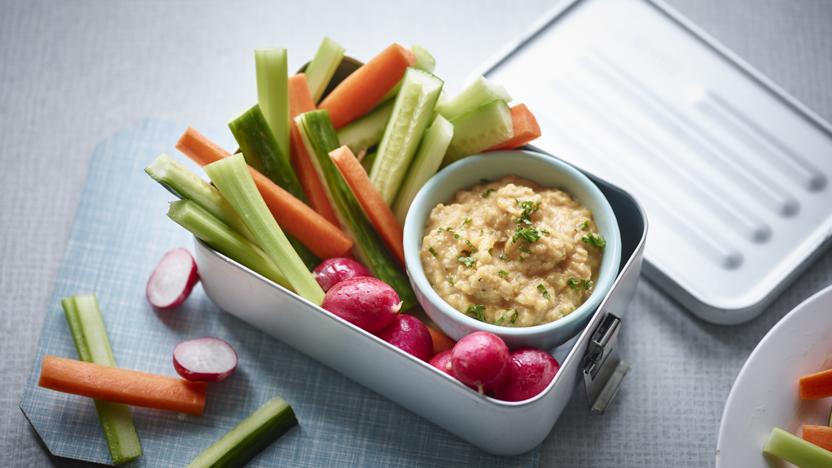 Red lentils are an excellent source of protein. Make them one of your kitchen staples and use in this nourishing, low-calorie 'hummus' which is terrific as a snack, with vegetable crudités, or lunchbox filler.

Each serving provides 218 kcal, 12g protein, 28g carbohydrates (of which 7g sugars), 5g fat (of which 1g saturates), 6g fibre and 1g salt. With a GI of 45 this meal is high protein, low GI.
Ingredients
For the dip
For the crudités
Method
Heat the oil in a frying pan. Add the shallots and cook over a medium heat for 3–4 minutes, or until softened.

Add the paprika and garlic and cook for 2 minutes. Add the butternut squash, lentils and stock, bring to a simmer and cook for 20 minutes, or until the squash and lentils are tender and almost all the liquid has been absorbed. Season.

Add the tahini, yoghurt and coriander and mash to an even, fairly smooth texture.

Place in the fridge for 1 hour, dust with paprika and sprinkle with coriander sprigs. Serve with the vegetable crudités.
Related Recipes
See more hummus recipes (13)
See more red lentil recipes (26)