Raspberry and cherries jubilee trifle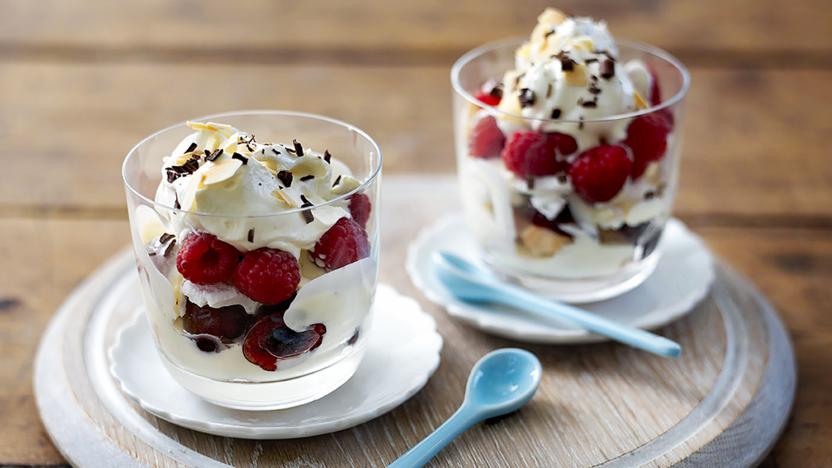 A gorgeous mashup of the Victorian classic cherries jubilee and the beloved trifle - a seasonal glory.
Method
Choose a large glass bowl. Break the boudoir biscuits into pieces and sprinkle at the bottom of the bowl. Pile the cherries on top and spoon over the cherry brandy. Sprinkle the meringue nests on top of the cherries and sprinkle the raspberries on top of that. Pour the custard over the whole lot and chill for 10 minutes.

Spoon the whipped cream on top of the custard and sprinkle generously with the chocolate and then the flaked almonds. Chill for a short period of time before serving, but don t leave it too long.
Related Recipes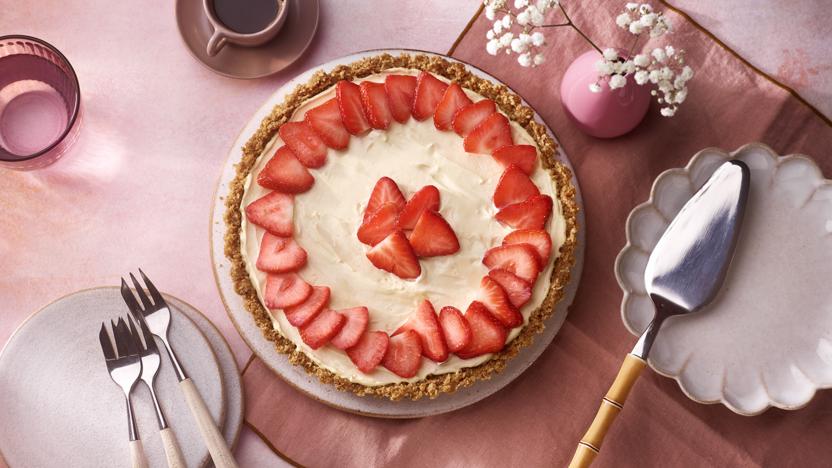 See more Berry recipes (21)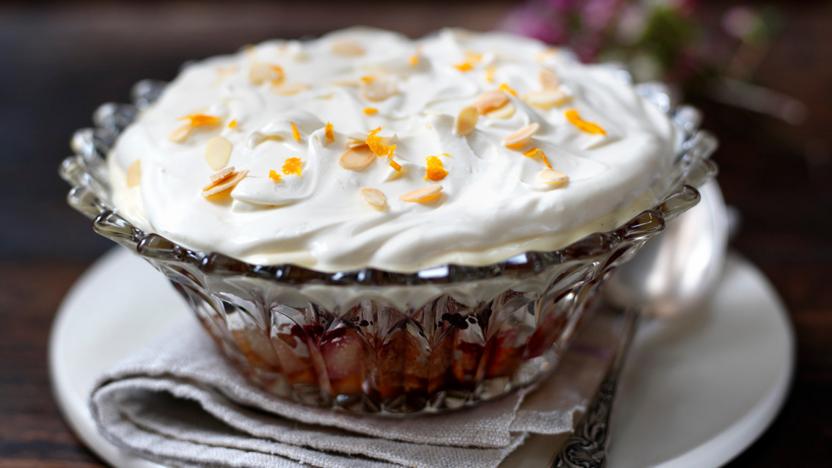 See more trifle recipes (29)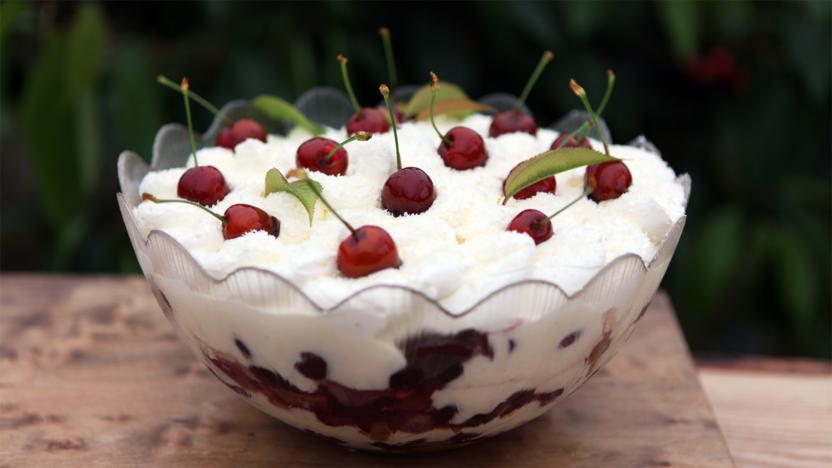 See more cherry recipes (90)