Rainbow vegetable 'couscous'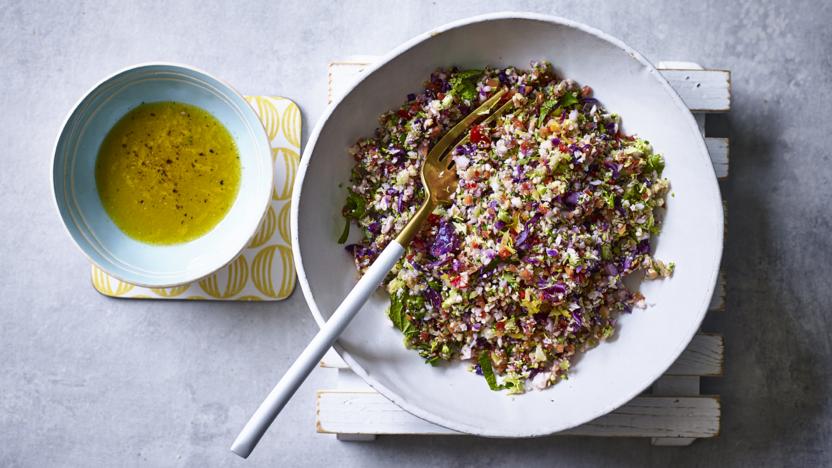 Colourful veg are chopped into the shape of couscous for this fresh-tasting and light dish. The dressing is optional if you decide to serve this as a salad – otherwise it makes a great side dish with a stew or tagine.


Ingredients
For the dressing (optional)
Method
Take each vegetable individually and pulse in a food processor until resembling the texture of coarse breadcrumbs. Be careful not to over process as you don't want them to go mushy – this is particularly important when you come to the red pepper and you could dice this as finely as possible instead if you prefer.

Cover the base of a large frying pan with water – just enough to cover it and no more than 100ml/3½fl oz. Add all the vegetables, and season with salt and pepper. Cook on a medium heat, stirring regularly, until the liquid has evaporated and the vegetables look fairly dry – this should take around five minutes.

Allow the vegetables to cool, then fluff up a little using a fork, and stir through the herbs. If using, whisk together all the dressing ingredients in a bowl and season with salt and pepper. Serve with or without the dressing.