Quick hot and sour noodle soup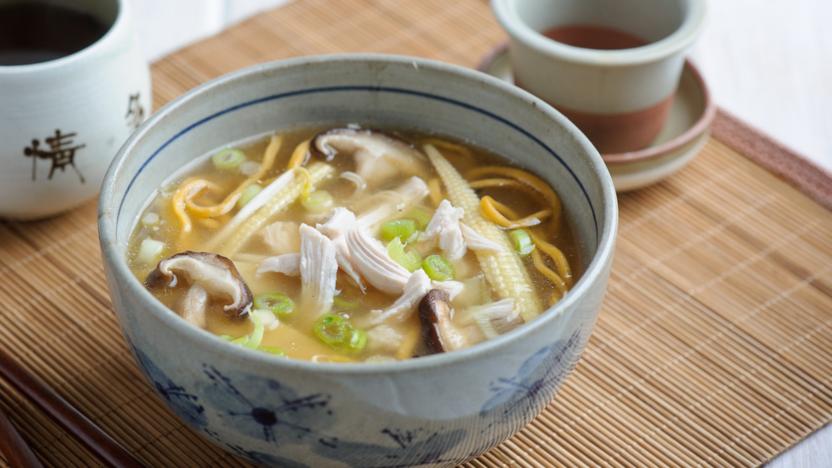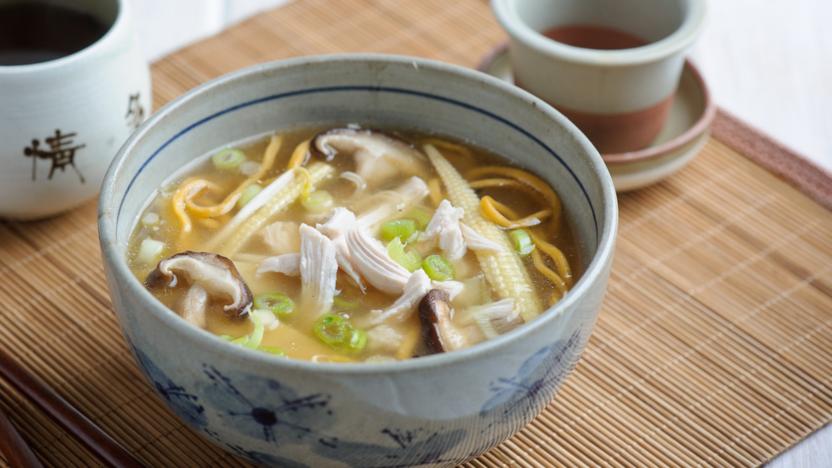 Preparation time
less than 30 mins
Cooking time
less than 10 mins
Make your own version of this Chinese hot and sour noodle soup. It's a generous main course with noodles and chicken.
Preparation time
less than 30 mins
Cooking time
less than 10 mins
Ingredients
For the soup
For the noodle 'pot'
Method
For the soup base, heat the oil in a wok, then fry the ginger and shiitake mushrooms for 2-3 minutes, or until softened. Add the chilli, Shaoxing rice wine, vegetable stock, bamboo shoots and the seasonings. Bring to the boil, then add with the cornflour paste, stirring well, until thickened. Keep warm over a low heat.

For the noodle pot, layer the cooked egg noodles, beansprouts, sliced baby corn and spring onions in a plastic pot or serving bowl. Top with shredded chicken, then spoon the soup over the ingredients. Give the noodle pot or bowl a good stir and serve immediately.
Related Recipes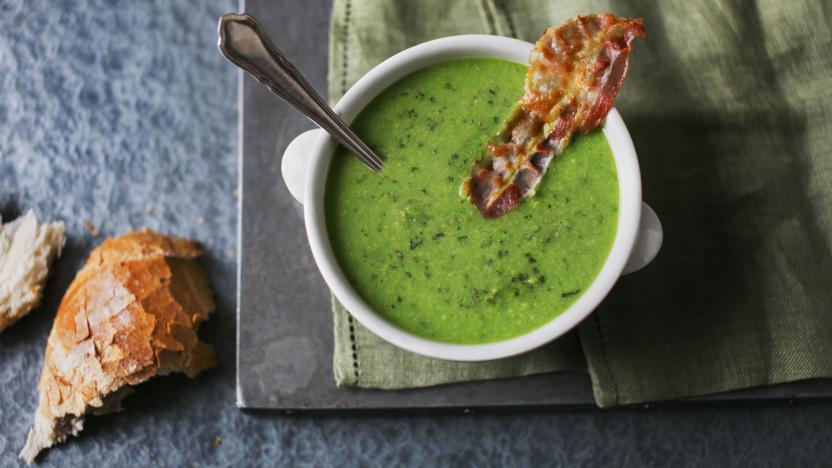 See more 10-minute meals recipes (18)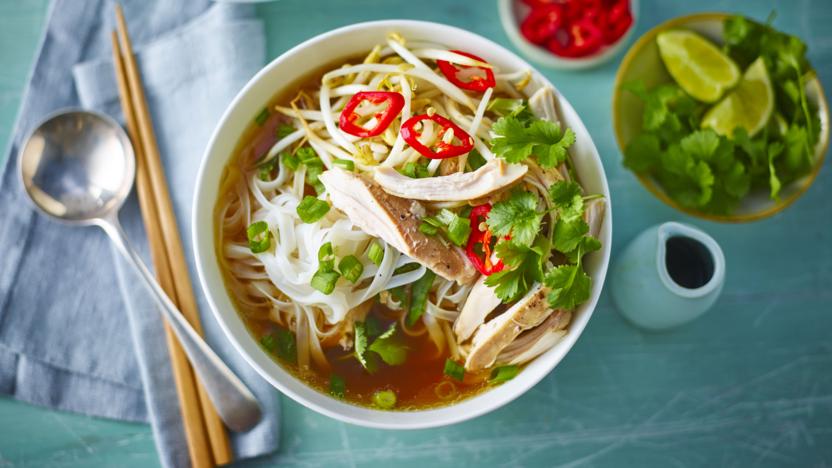 See more noodle soup recipes (32)