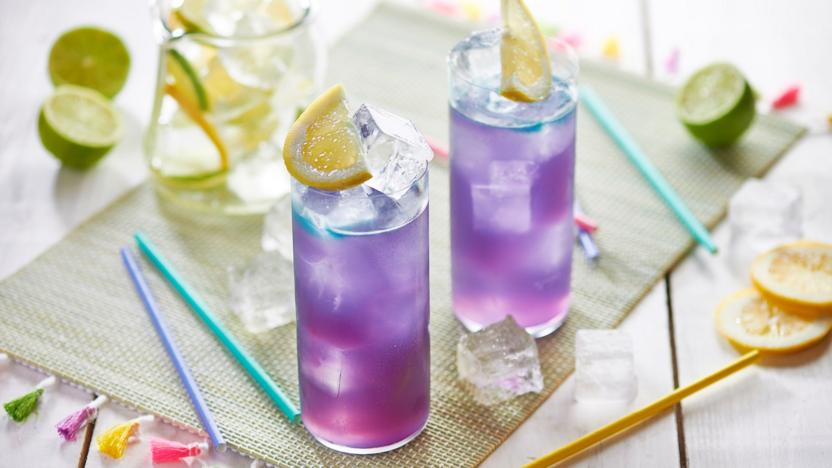 A straight up retro party drink. Scale up this recipe according to the number of guests you have.


Ingredients
2 handfuls ice
30ml/1fl oz gin
30ml/1fl oz vodka
15ml/1 tbsp grenadine
15ml/1 tbsp blue curaçao
15ml/1 tbsp freshly squeezed lime juice
15ml/1 tbsp freshly squeezed lemon juice
lemon slices, to garnish (optional)
Method
Fill a cocktail shaker with ice. Pour all the ingredients except the soda water and lemon slices into the shaker over the ice. Shake vigorously for 8-10 seconds.

Strain the mixture into a collins glass full of fresh ice using a hawthorne cocktail strainer. If you don't have a strainer, any kitchen sieve will work just as well.

Top with the soda water to taste and stir gently to mix the drink. Garnish with a lemon slice or two if using.