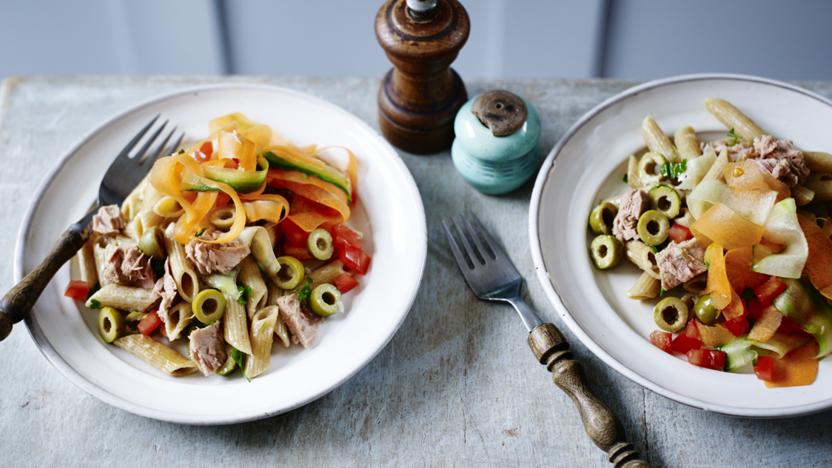 In ten minutes, you can have this healthy tuna pasta salad ready for your packed lunch or supper.

Each serving provides 312kcal, 18g protein, 25g carbohydrates (of which 6g sugars), 14g fat (of which 4g saturates) 7.5g fibre and 1.4g salt. With a GI of 58 this meal is high protein, low GI.
Method
Place the cooked penne into a large bowl with all the other ingredients (the residual heat from the pasta will heat the other ingredients to give you a warm pasta dish).

Place the grated carrot, cucumber and chopped tomatoes into a separate bowl and mix together.

Serve both bowls of salad together at the table, warm, or refrigerate and mix together for a packed lunch salad.