Profiteroles with chocolate sauce
Nigella's easy profiteroles are a classic, filled with a simple vanilla cream and covered in chocolate sauce.

Ingredients
For the choux pastry
For the filling
For the chocolate sauce
Method
Preheat the oven to 200C/400F/Gas 7.

Place the butter into a pan with 300ml/½pt water and heat gently until the butter has melted.

Add the flour and beat with a wooden spoon until the mixture looks like roughly mashed potato.

Add the eggs, one at a time, stirring well to combine each egg before adding the next, until the mixture becomes smooth and glossy.

Spoon equal portions of the mixture (about one tablespoonful) onto baking trays lined with slightly damp baking parchment and place into the oven to bake for 20 minutes, or until golden-brown and puffed up.

Remove from the oven and make an incision into the side of each profiterole to allow the steam to escape, then return to the oven for 1-2 minutes to let the profiteroles dry out. Place onto a wire rack to cool.

For the filling, whip together the cream and vanilla essence until soft peaks form when the whisk is removed, then gently fold in the caster sugar.

When the profiteroles are completely cold, pipe the cream into each profiterole, through the incision, and arrange on a serving dish.

For the chocolate sauce, place the chocolate and the cream into a heatproof bowl over a pan of barely simmering water. Do not allow the bowl to touch the water. When the chocolate has melted, stir the sauce and pour all over the pile of profiteroles on the dish and serve immediately.
Related Recipes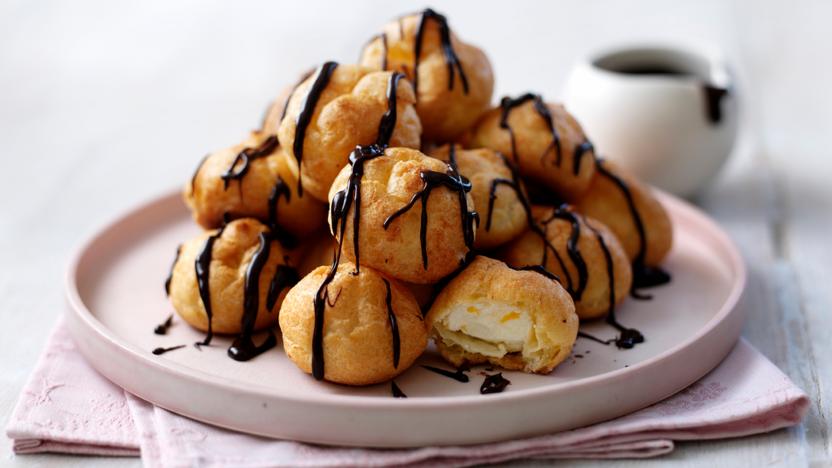 See more profiteroles recipes (8)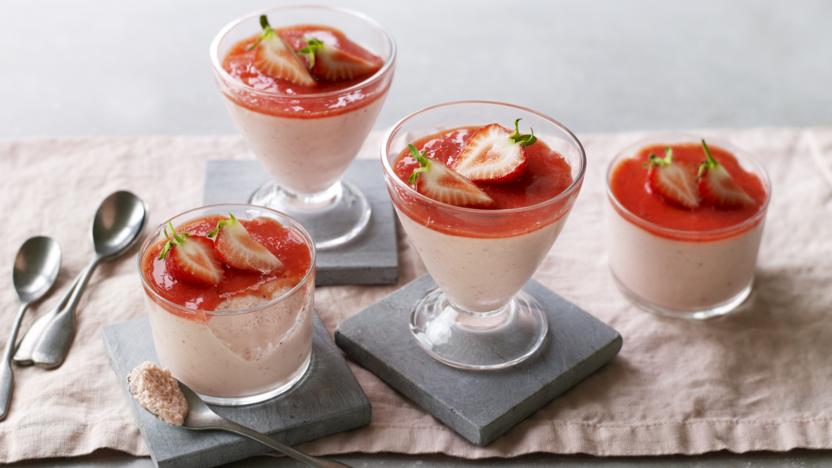 See more double cream recipes (1804)