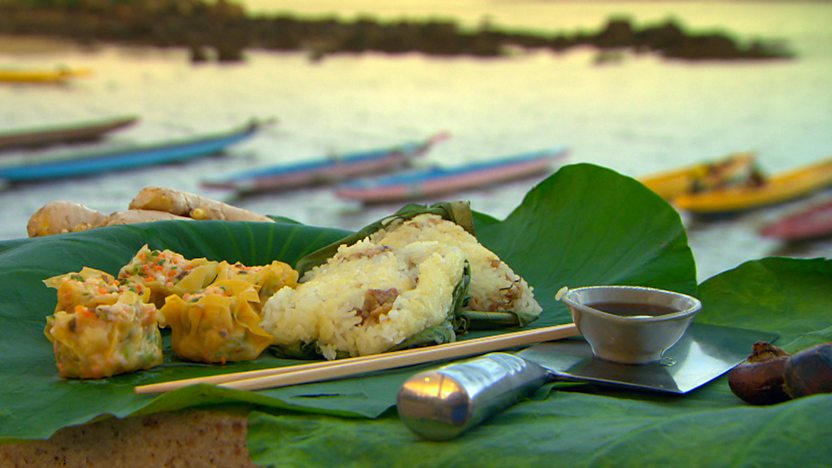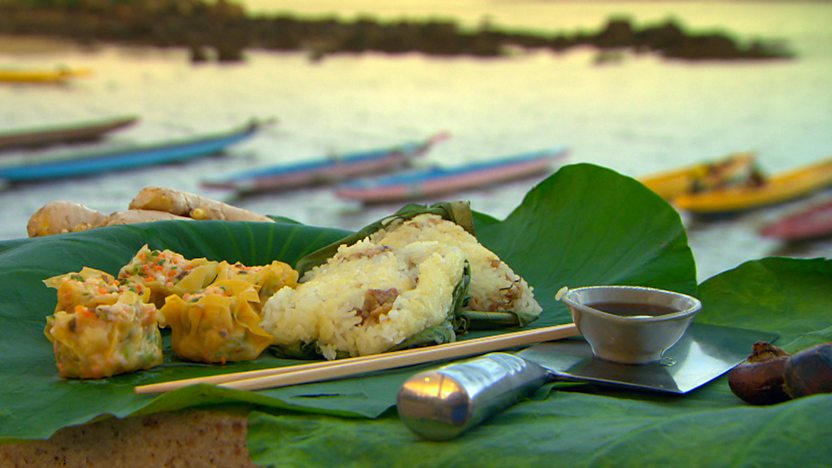 Preparation time
less than 30 mins
Cooking time
10 to 30 mins
An assembly of fine flavours and fruits of the sea, these delicious little dumplings are irresistible for any seafood lover.

Preparation time
less than 30 mins
Cooking time
10 to 30 mins
Ingredients
150g/5½oz raw tiger prawns, peeled, deveined and chopped
100g/3½oz fresh white crabmeat
15g/½oz fresh root ginger, finely grated
2 garlic cloves, finely grated
5g dried orange peel, soaked in boiling water for 20 minutes
3 fresh water chestnuts, peeled (alternatively use canned chestnuts if fresh unavailable)
3 tsp cornflour
salt and black pepper
1 small carrot, diced
2 spring onions, finely sliced
18 wonton wrappers
vegetable oil, for greasing
soy sauce, for dipping
Method
Add the chopped prawns and crabmeat to a bowl with the ginger and garlic.

Drain and squeeze the orange peel and finely chop. Add it to the bowl with the water chestnuts.

Add two teaspoons of the cornflour to the same amount of water in a bowl and stir.

Mix the cornflour mixture in with the seafood along with a good pinch of salt and pepper. Stir in the carrot and spring onion.

If you have time, cover and leave to stand in the fridge for 45 minutes for the flavours to infuse and the cornflour to help set the mixture.

Make your sealer for the dim sum by mixing the remaining teaspoon of cornflour with two tablespoons of water.

Take each wonton wrapper, brush with the sealer 1cm/½in all around the edge. Place a good teaspoonful of filling in the centre of each wrapper. Gradually and carefully fold the sides up around the ball. Cup the dim sum in between your thumb and forefinger. Using a damp teaspoon press the mixture to form a smooth top. Place on a well-oiled stainless steel or bamboo steamer, greased or lined with a banana leaf or baking paper.

Put the steamer over a hot pan of boiling water and steam for 15 minutes.

Serve at once with soy sauce for dipping.
This recipe is from...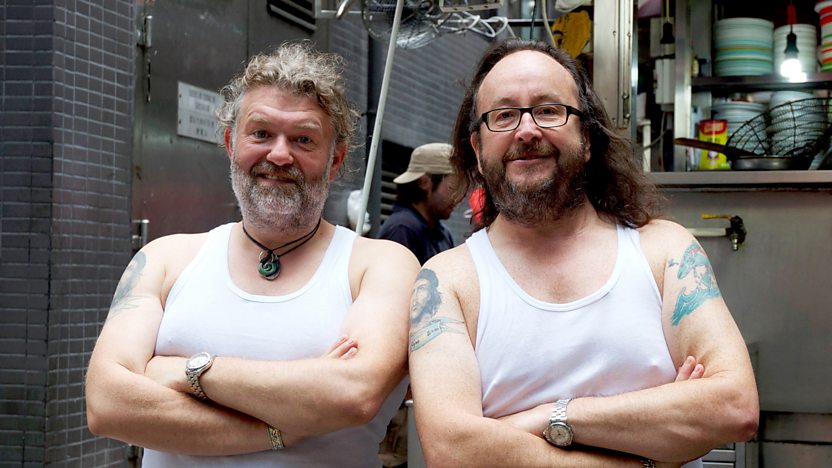 Series 1
1. Hong Kong