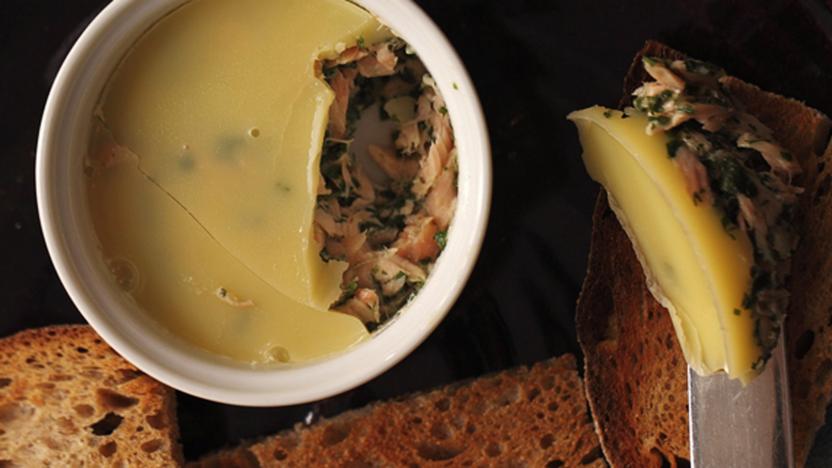 A make-ahead starter is essential for easy entertaining - Michel Roux Jr's potted salmon is just the thing.
Method
Heat the fish stock in wide pan with the bay leaf, peppercorns, dill sprig, and season with salt. Bring up to a simmer.

Place the salmon fillet into the pan of hot stock. Reduce the heat to low for 4 minutes then remove from the heat. Leave the salmon in the stock to cool to room temperature.

Once cooled remove the salmon, remove the skin and flake the salmon into a bowl with a fork.

Mix in the chopped chives and chervil (or parsley), lemon juice, lemon zest and season with salt, pepper and green Tabasco, to taste.

Spoon the seasoned salmon into 6 ramekins and press down gently with a spoon to level the surface.

Season the softened clarified butter, to taste, with salt and pepper, and spread on top of each pot to cover. Set aside in refrigerator until ready to serve. Serve with country toast.