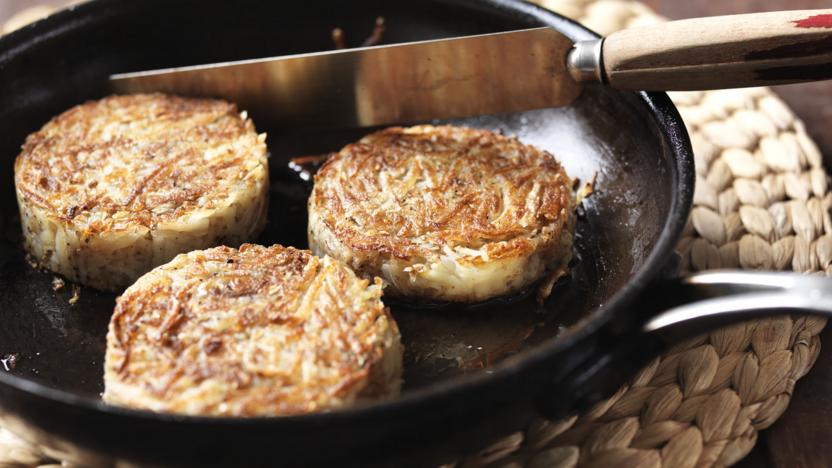 Make sure you squeeze as much moisture as possible from the potatoes to get a really crisp result.
Method
For the rösti, grate the potatoes coarsely into the a clean tea towel. Fold the towel around the potato to form a ball and squeeze to remove as much moisture as possible. Season the potato with black pepper, then divide into four equal portions.

Heat a large frying pan over a medium heat and add two tablespoons of the clarified butter or duck fat and the sunflower oil. Place a metal chef's ring inside the frying pan carefully fill with the one portion of grated potato. Using the back of a spoon gently push down to make a compact cake. Remove the ring and repeat with the remaining potato until you have four rösti.

Fry the rösti for 3-4 minutes on both sides, or until golden-brown all over and tender all the way through, adding more oil or fat if required. Season with salt, then remove from the pan and drain on kitchen paper. Place onto a roasting tray and reheat before serving.