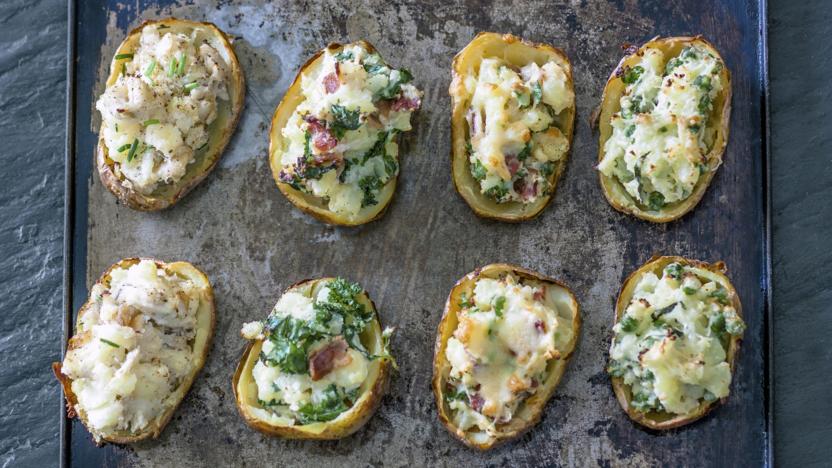 Preparation time
less than 30 mins
Let the oven do the work with these easy and healthy potatoes in their skin. Each filling makes enough for one person, but it's easy to scale them up to serve more people.
Preparation time
less than 30 mins
Ingredients
For the mackerel
For the bacon and cheese
For the bacon and kale
For the pea and mint
Method
Preheat the oven to 210C/190C Fan/Gas 6½. Rub the potato with a little oil, then sprinkle with salt and pepper. Place on a baking tray and bake for 45 minutes to 1 hour, depending on the size.

Leave the potatoes to cool a little. Use a knife to cut into the potato, leaving a 3mm border. Use a spoon to scoop out the flesh into a bowl and mash with a fork. Return the skins to the oven to crisp up for 6–7 minutes.

Meanwhile, make the filling. Whichever filling you are making, simply mix all the ingredients (apart from the cheese) into the mashed potato. Season with salt and pepper.

Remove the skins from the oven, spoon in the filling, sprinkle with the cheese if using and bake for a further 6–7 minutes.

Put the salad leaves on a plate, dress with a drizzle of oil and a squeeze of lemon juice and serve with the potatoes.
Related Recipes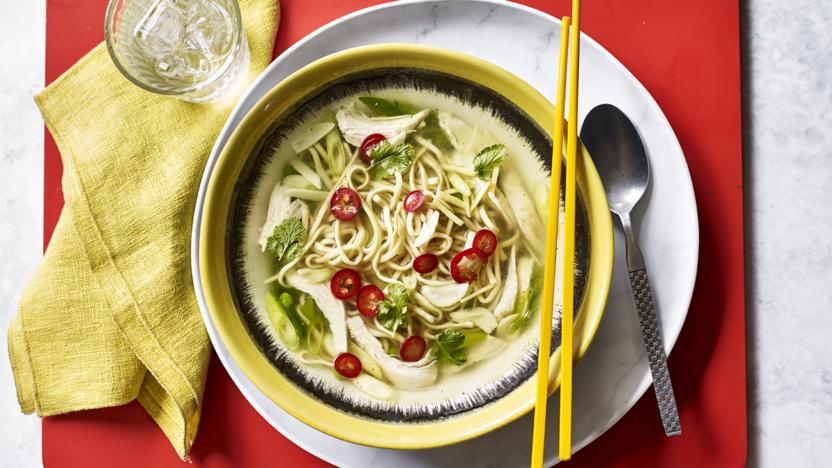 See more Meals for one recipes (38)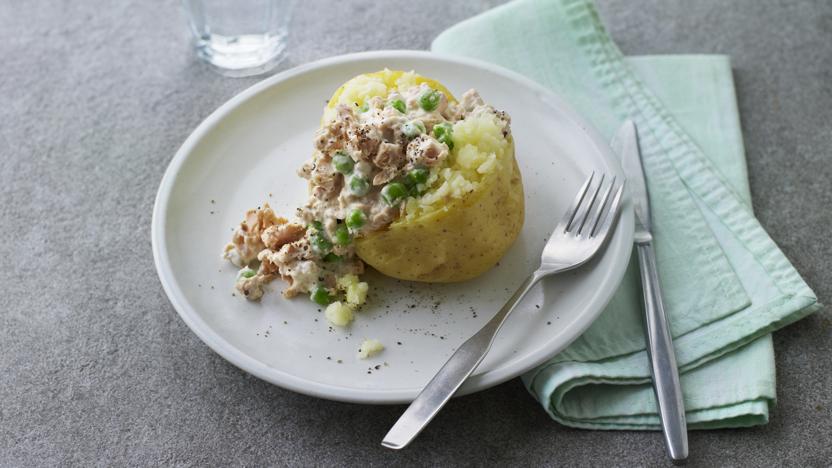 See more jacket potato recipes (16)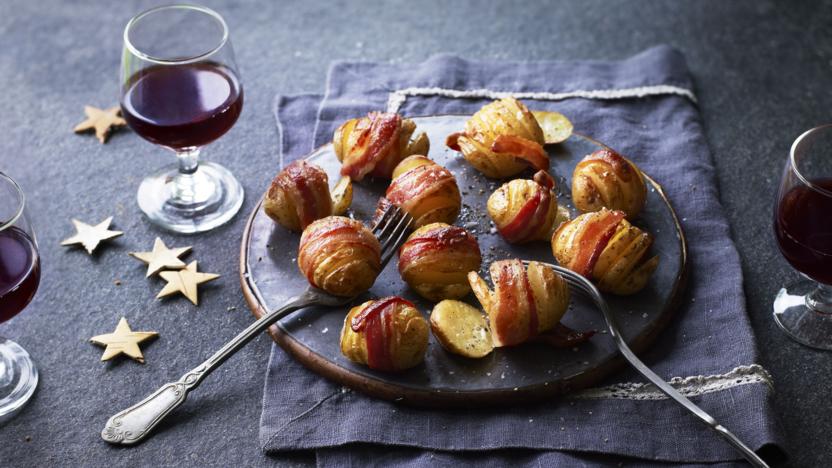 See more potato recipes (573)