Pork chops with gremolata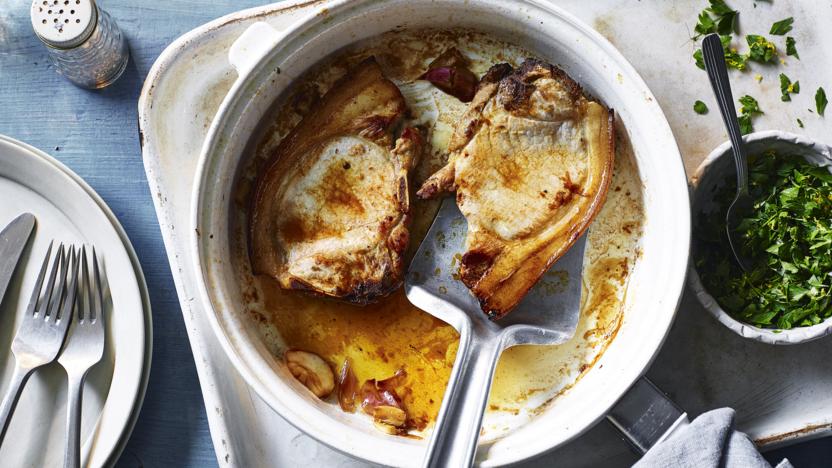 Preparation time
less than 30 mins
Cooking time
less than 10 mins
Ingredients
For the pork chops
For the gremolata
Method
Season the pork chops with salt and black pepper. Heat the butter and oil together in a frying pan until frothing, then add the garlic and seasoned pork chops. Fry on a high heat for 2–3 minutes, or until browned, on each side. Lower the heat and continue cooking for 3–4 minutes, or until the pork is cooked through. Transfer the chops to a warm serving plate.

Pour the wine into the pan to deglaze, scraping off the residue from the bottom of the pan. Bubble over a high heat for 4–5 minutes, or until the liquid has reduced by two-thirds.

For the gemolata, mix together the parsley, garlic and lemon zest in a small bowl.

To serve, spoon the reduced white wine sauce around the pork chops and sprinkle over the gremolata.
Related Recipes
See more 5 perfect pork chops recipes (5)