Pork with red pepper and noodles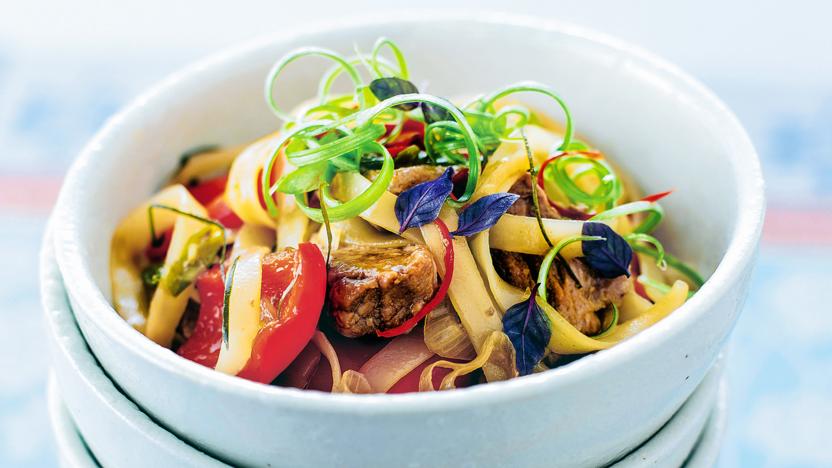 This speedy stir-fry can be whipped up in minutes and is packed full of flavour.

This meal is low calorie and provides 354 kcal, 27g protein, 48g carbohydrate (of which 19g sugars), 5g fat (of which 1.5g saturates), 1g fibre and 2.3g salt.
Method
Bring a pot of water to the boil, add the noodles and cook until soft. Drain and set aside.

Heat a wok or large frying pan and lightly spray with oil. Add the spring onions, pepper, lime leaves, chillies and lemongrass and stir-fry for 1 minute. Add the shredded pork and stir-fry over high heat for a further 2 minutes.

Add the soy sauce, fish sauce, sugar and noodles and cook for about 2 minutes, using 2 spoons to lift and stir until the noodles are evenly coated and hot.

Divide between four bowls, garnish with basil and spring onion and serve.