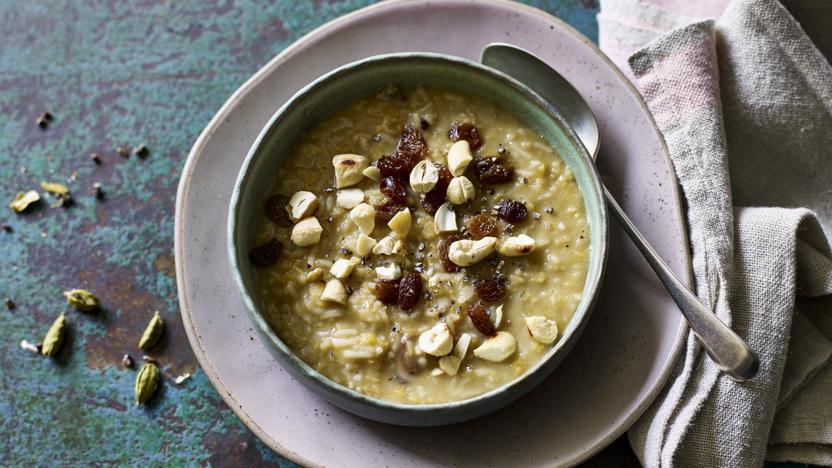 Pongal is Sri Lanka's version of rice pudding. It contains lentils as well as rice, and the sweetness comes from jaggery – a block of unrefined cane sugar which is available from many Asian grocery shops and large supermarkets.
Method
Wash the rice and lentils thoroughly in cold water a couple of times to remove the starch.

Bring 250ml/9fl oz water to the boil in a large saucepan. Once bubbling, add the rice and lentils and stir in the coconut milk. Bring to a boil then reduce the heat to a gentle simmer. Cook for 20–25 minutes, stirring frequently, until the rice and lentils are tender.

Add the jaggery and cardamom pods and stir until the jaggery is dissolved.

Finally stir in the sultanas and cashew nuts. Continue to cook for a further few minutes, adding a splash of water if it starts to dry out. Simmer for a few minutes longer if it needs to reduce slightly. Remove the cardamom pods and serve.
Related Recipes
See more rice pudding recipes (20)
This recipe is from...
Recipes from this episode