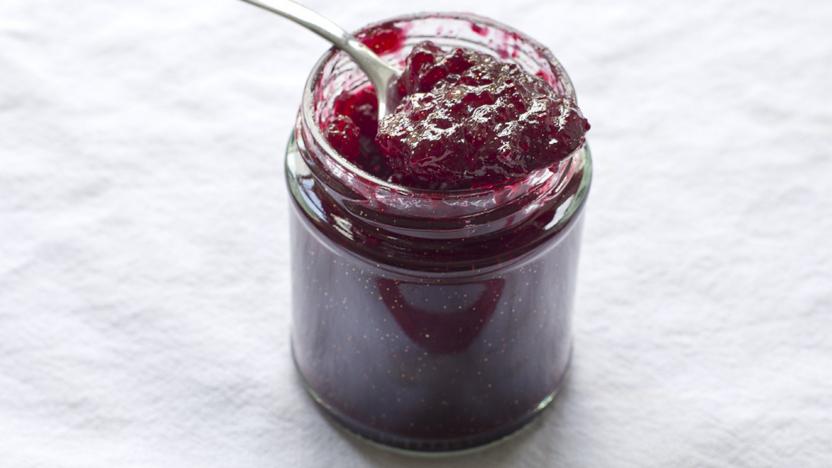 Preparation time
less than 30 mins
Cooking time
30 mins to 1 hour
Serves
Makes about 1 litre/1¾ pints (3-4 jam jars)
This sparkly jam makes a great Christmas present or accompaniment to your roast turkey. You'll need a sugar thermometer for this recipe.
Preparation time
less than 30 mins
Cooking time
30 mins to 1 hour
Serves
Makes about 1 litre/1¾ pints (3-4 jam jars)
Method
Peel the apples and grate into a saucepan, discarding the pips and stalk. Cover with 500ml/18fl oz water, bring to the boil and cook for about 15 minutes, or until the water has almost evaporated and the shreds of apple are falling apart.

Meanwhile, chop the plum flesh, discarding the stones, then add to the pan with the orange juice and bring to the boil, stirring often until the fruit softens and the juice is released. Cook for about 15 minutes, or until the fruit has fallen apart, the skins have softened and the liquid almost evaporated.

Add the sugar and lemon juice, bring to the boil, then cook until the mixture reaches 104C/219F on a sugar thermometer. Stir the mixture often, as it can burn on the bottom. Towards the end of the cooking time the jam will bubble and plop, so be extra careful not to scald yourself as you stir it.

Stir in the orange zest and glitter, then remove the jam from the heat.

Spoon the jam into clean, hot jars and seal immediately. Leave a day to set before eating, if possible.
Related Recipes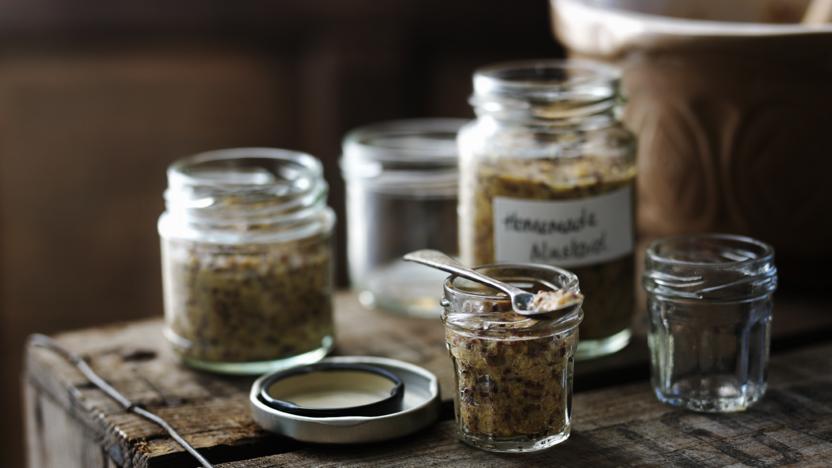 See more Stock-up for Christmas recipes (21)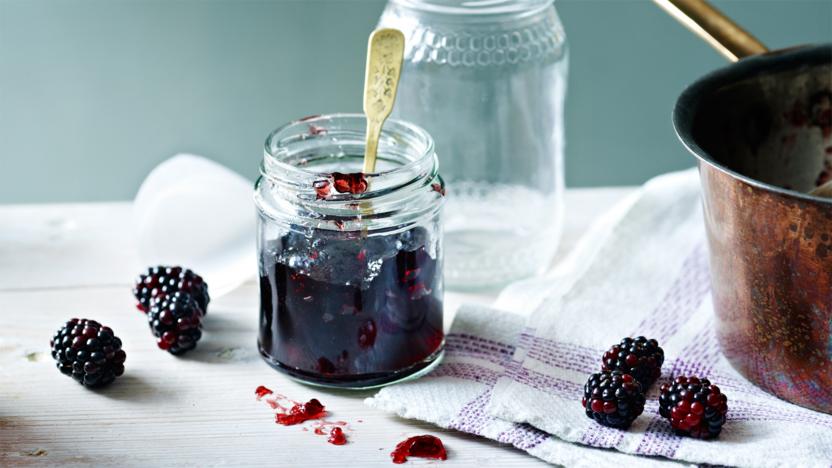 See more jam recipes (13)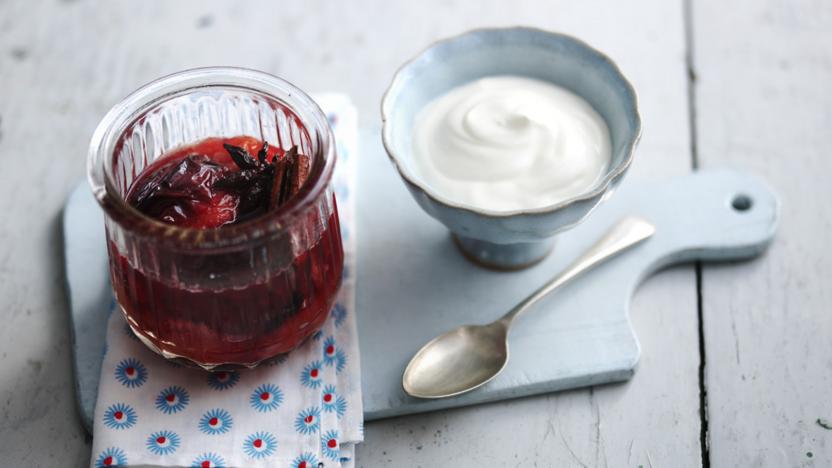 See more plum recipes (138)