Plantain and bean burgers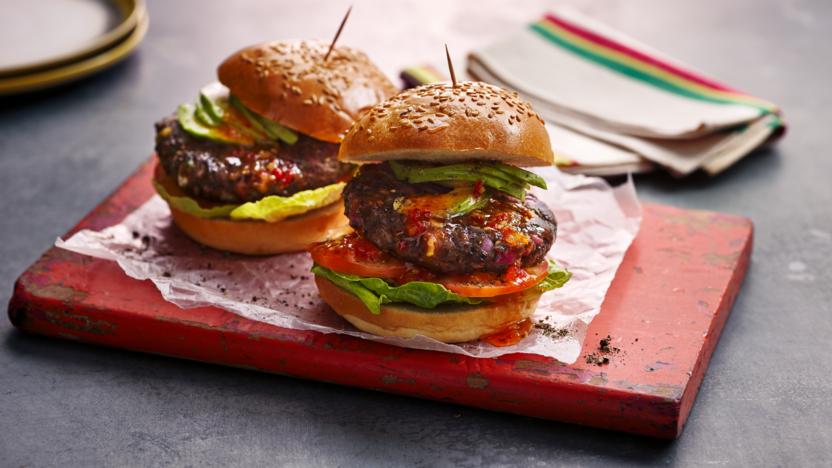 100% vegan and 100% flavour! This delicious plant-based burger uses ripe plantain (to get maximum sweetness) mixed with black beans and Caribbean spices. You don't have to be vegan to love this!


Ingredients
For the burgers
To serve
Method
Preheat the oven to 200C/180C Fan/Gas 6. Place the plantains in a roasting tin and roast for 15 minutes until softened. Leave to cool slightly, then peel and mash with a fork in a large bowl. Add the black beans, salt, black pepper, chilli, mixed herbs, coriander and onion. Mix well then stir in the flour to form a thick, sticky mixture.

Divide the mixture into four and form into burger shapes. Cover and place in the fridge for 1 hour (this helps them hold their shape when cooking).

Heat the oil in a griddle pan and cook the burgers for 7 minutes on each side until golden brown.

To serve, add the lettuce to the bun bases, top with tomato slices and the burgers. Finish with avocado and sweet chilli sauce. Top with the bun lids and serve.