Piedmontese roast peppers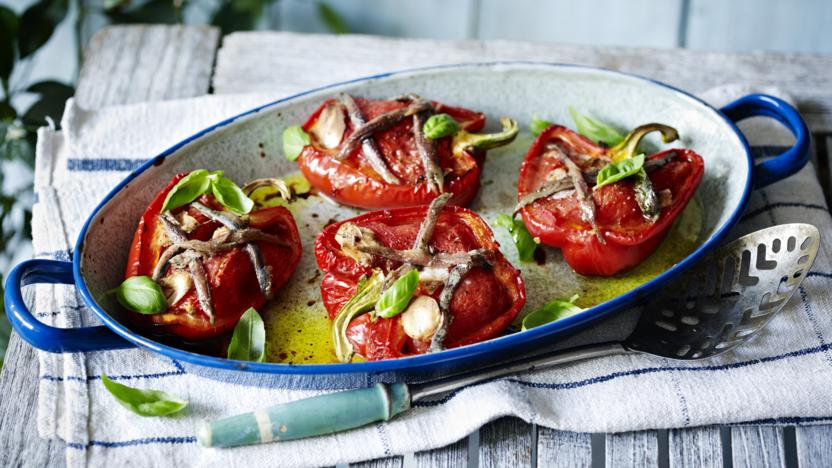 Simon Hopkinson's recipe for roast peppers is perfect as an antipasto or a light lunch.

This meal is low calorie and provides 231 kcal, 6.2g protein, 16g carbohydrate (of which 15g sugars), 16g fat (of which 2.5g saturates), 6g fibre and 1g salt per portion.

Method
Preheat the oven to 190C/375F/Gas 5.

Pour boiling water over the plum tomatoes, leave for 10 seconds, carefully remove from the water and refresh in a bowl of cold water. Peel off the tomato skins.

Place the halved peppers into an ovenproof dish (preferably one that will be nice enough to present later), cut-side up.

Place the garlic inside the peppers and then fit the tomatoes inside too, pushing them gently into the space. Add a small pinch of salt and a grinding of freshly ground black pepper. Spoon over the olive oil and then place into the oven. Bake for about 45 minutes to one hour, turning the heat down a little if you notice any excessive scorching of the peppers.

Once they are nicely softened and have slightly collapsed, remove the peppers from the oven. Criss-cross each pepper half with an anchovy, baste with the oily juices and allow to cool to room temperature.

Top with basil leaves and serve.
This recipe is from...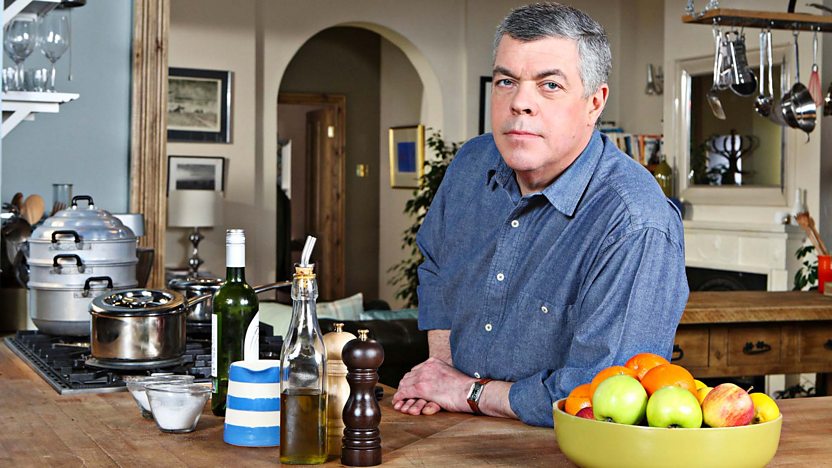 The Good Cook
Episode 3