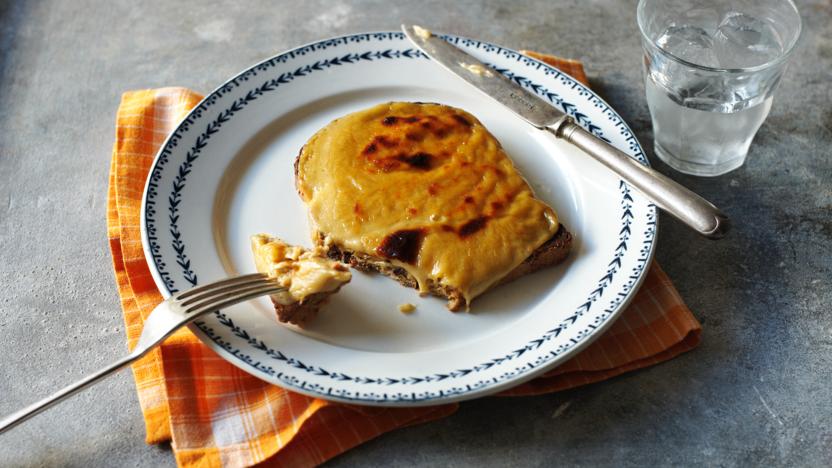 Hugh Fearnley-Whittingstall shows you how to make Welsh rarebit - it's like cheese on toast but fancied up to make something really special. Simple and so satisfying!
Method
In a small saucepan melt the butter and make a roux with the flour. Cook for a couple of minutes, stirring to prevent the roux from burning. Stir in the warm beer by degrees, until you have a thick but smooth sauce. Add the grated cheese and stir until melted. You should now have a thick paste. Mix in the mustard and Worcestershire sauce and season well with black pepper.

Lightly toast and butter the bread, then pile up the cheesy mixture on each slice. Cook under a hot grill for a few minutes, until browned and bubbling.