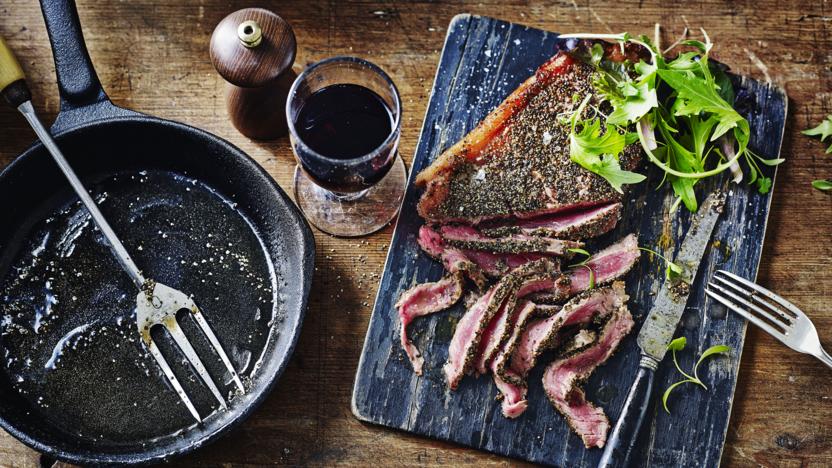 Preparation time
less than 30 mins
Cooking time
less than 10 mins
Cooking for yourself does not have to be a chore, this pepper-crusted juicy steak is cooked in ten minutes.
Preparation time
less than 30 mins
Cooking time
less than 10 mins
Method
Dip the steak in the beaten egg and sprinkle with the pepper to coat.

Heat the olive oil in a non-stick frying pan and fry the steak for four minutes on each side, or until cooked to your liking.

Leave the steak to rest for 5 minutes before serving with the salad.