Spaghetti with garlic and chilli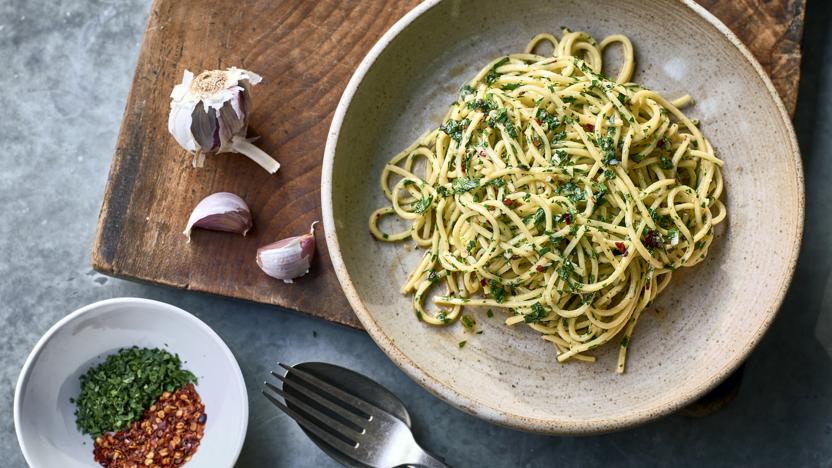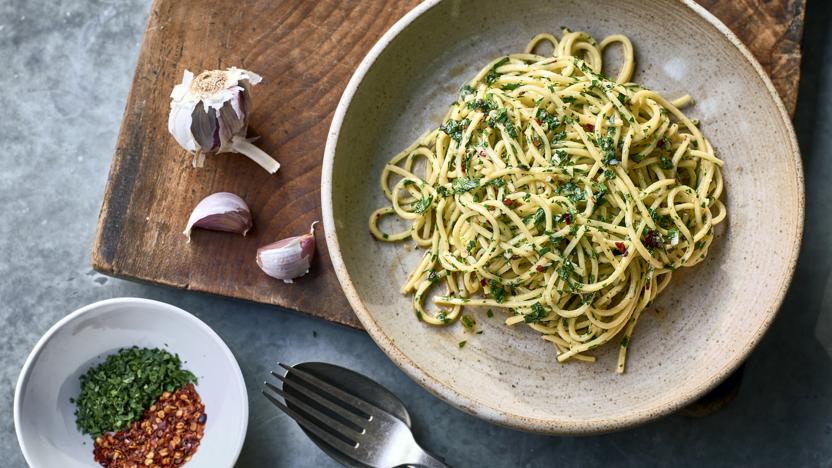 This is the easiest pasta to make and one of the best: simply a clove of garlic, a pinch of chilli flakes, a little parsley and a generous blessing of olive oil.

Watch Anna Del Conte cook the perfect pasta.
Method
Add 2 tablespoons salt to 2 litres water and bring to the boil in a large saucepan. Add the spaghetti and return to the boil quickly, then cook until al dente.

Finely chop the garlic and parsley together.

Heat the oil in a frying pan over a low heat. Add the garlic and parsley and fry for 1 minute, or until the garlic is softened but not coloured. Add the chilli flakes and cook for 1 more minute.

Drain the spaghetti lightly, then add to the frying pan with the water still clinging to it. Mix to coat with the oil. Add a little extra cooking water if needed. Sprinkle the spaghetti with the parsley, toss, season with salt and serve.
Related Recipes
See more 30 minute dinners recipes (39)
See more spaghetti recipes (92)