Penne with peas and beans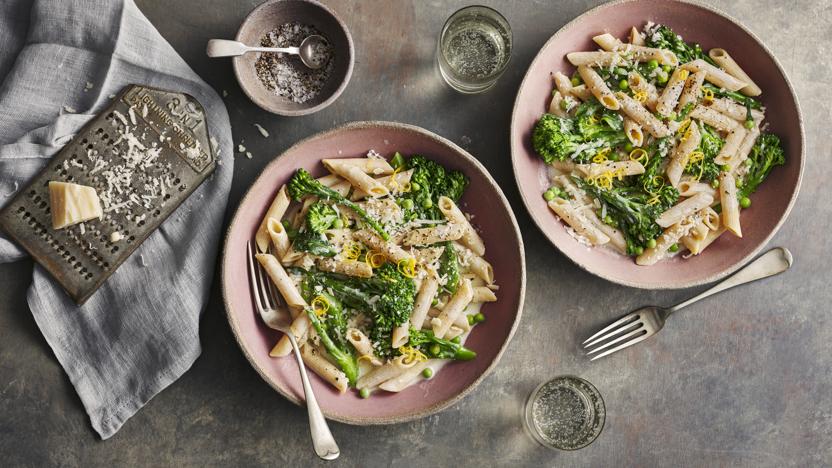 This creamy pasta dish is perfect for a meat free Monday. Add peas and broad beans to help you on your way to five a day.

With a GI of 53 this meal is high protein, low GI provides 559 kcal per portion.
Method
Cook the penne in a large saucepan of boiling water for 10-12 minutes, or until al dente.

Meanwhile, heat the oil in a large frying pan over a medium-low heat, add the spring onions and fry for 1-2 minutes or until softened. Stir in the mascarpone, lemon juice, peas, broad beans and basil. Season with salt and freshly ground black pepper and stir for 1-2 minutes or until bubbling.

Drain the penne, reserving a little of the cooking water. Stir the pasta into the peas and beans. Add a little of the pasta cooking water, if needed, to loosen the mixture. Garnish with basil and serve.