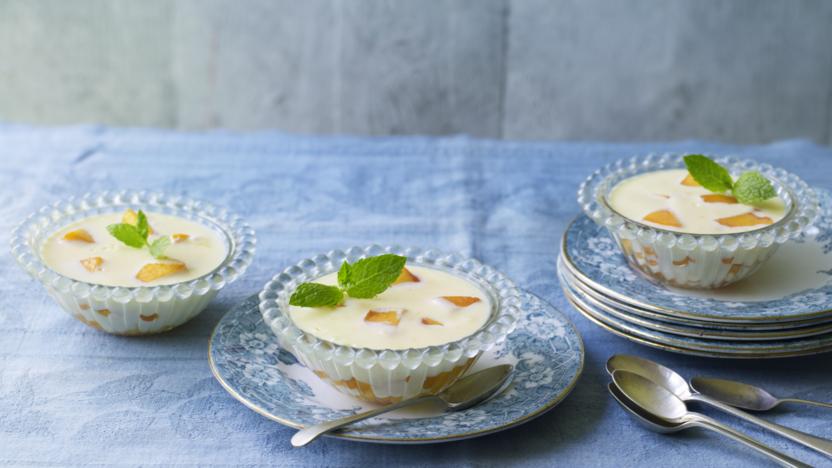 You will need to leave the posset for at least 4 hours, or preferably overnight, to get a nice set. Brandy-soaked peaches are the treat at the base of this dessert.
Method
Put the peaches in a bowl of boiling water for 30 seconds, or just until the skin starts to peel away. Carefully remove from the bowl and dip immediately into cold water. Dry and peel off the skin.

Cut the peach flesh into 5mm/¼in cubes. Put into a bowl and add the brandy and light muscovado sugar. Toss well, then divide among eight small tumblers or pretty water glasses.

Meanwhile, add the cream into a heavy-bottomed saucepan, add the caster sugar, lemon zest and juice and heat over a medium heat, stirring until the sugar has dissolved. Simmer for 2 minutes while stirring, then pour into a jug and set aside to cool until lukewarm.

Pour the lemon cream into the glasses over the fruit. Transfer to the fridge to set for at least 4 hours, or ideally overnight.

Decorate with borage flowers or mint.