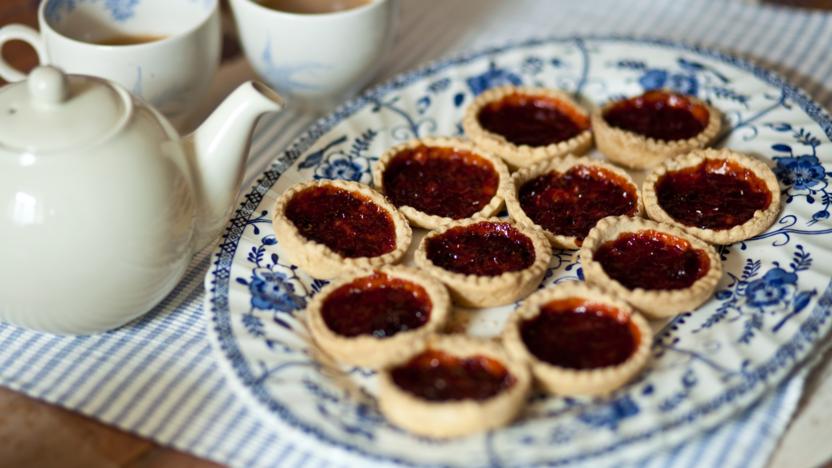 This 'incredibly difficult' recipe was sent in by my mum. You can use any jam in the tarts, whichever suits best. Top tip from my mum: it's a good way to use up leftover pastry. I hope I do you proud mum!
Method
Preheat the oven to 200C/180C Fan/Gas 6.

Rub together the butter or margarine with the flour in a bowl until it resembles breadcrumbs. Stir in a few tablespoons of water to form a dough. Roll out on a lightly floured surface. Use a pastry cutter to cut out about 20 circular shapes.

Put each pastry case into an individual cupcake tin. Add a teaspoon of jam to each case – not too much or it will ooze everywhere. If there is any leftover pastry, re-roll it and cut smaller shapes, either circles or stars, and put over the jam to act as the lids.

Bake for about 30 minutes, or until the pastry has gone pale brown (check the tarts after 20 minutes).
This recipe is from...
Recipes from this episode