Paul's mum's ginger biscuits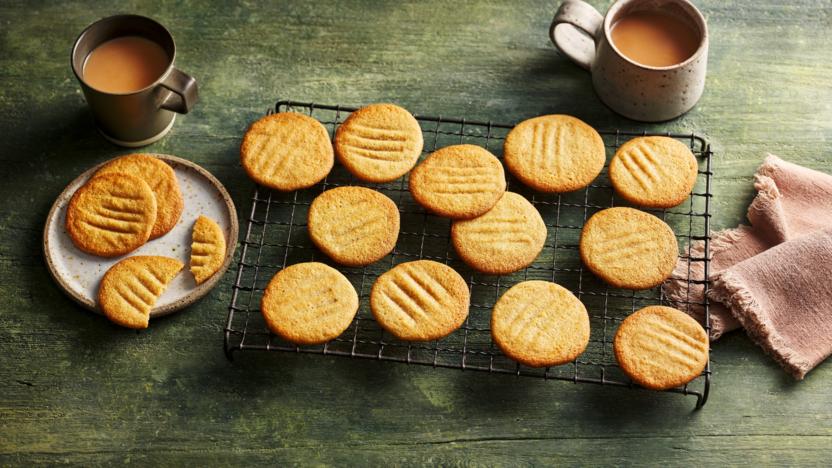 This recipe was sent in by my mum. It is impossible to eat just one of these deliciously moreish biscuits, as I can clearly remember from my childhood! If you cook these just a bit longer than stated below then you can use them as 'dunkers'.
Method
Preheat the oven to 180C/350F/Gas 4 and grease a baking tray.

Melt the margarine, caster sugar and golden syrup gently in a pan over a medium heat. Once melted, remove from the heat and cool slightly. Add all of the dry ingredients to the pan to make a dough.

Once cool enough to handle, with floured hands, roll the dough into 50p-size balls. Place these individual balls onto the greased baking tray with enough room between each biscuit to allow them to spread during cooking. Mark the top of each ball with a fork. The dough should make about 30 biscuits.

Put the baking tray into the oven for about 10 minutes, or until the biscuits are golden-brown.

Remove from the oven, leave to cool slightly and transfer to a wire rack to cool completely.
Recipe Tips
These biscuits can easily be made vegan – just use vegan margarine that's suitable for baking.
This recipe is from...
Recipes from this episode