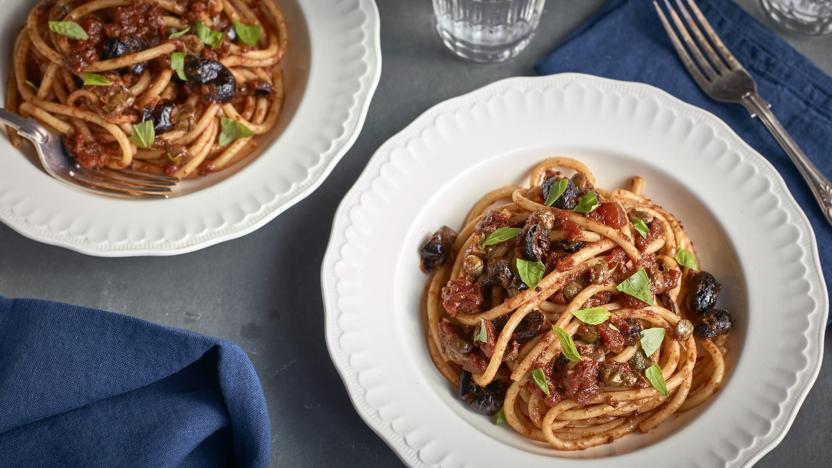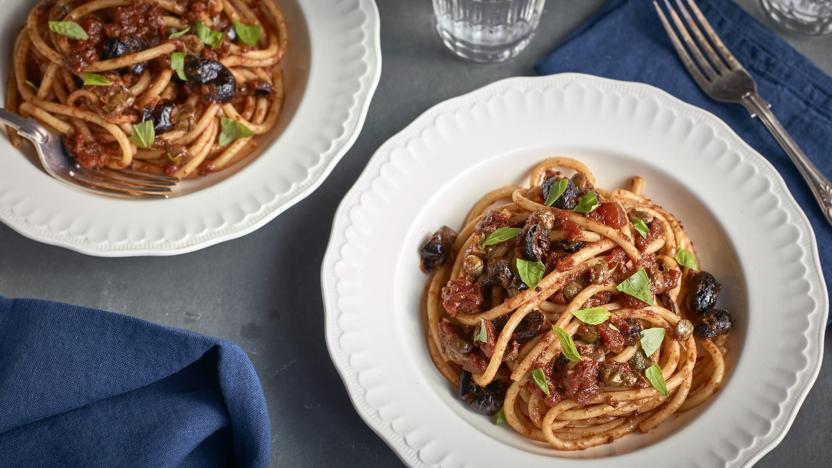 Puttanesca is a fiery, easy sauce that can be made in less time than it takes to cook a pan of linguine.
Method
Add 2 tablespoons salt to 2 litres water and bring to the boil in a large saucepan. Add the linguine and return to the boil quickly. Cook until the linguine is al dente.

Meanwhile, heat the oil in a frying pan. Add the tomatoes and a pinch of salt and cook over a high heat for 2–3 minutes, stirring often.

Roughly chop the garlic and anchovies with the chilli flakes and add them to the tomatoes, turn the heat down to low and cook for 2–3 minutes, mashing the anchovies into a paste using a wooden spoon or fork.

Stir in the capers and olives and cook for another minute. Meanwhile, quickly drain the linguine, then add it to the sauce and heat through.

Divide the pasta puttanesca between two plates and tear over the basil leaves before serving.