Parsnip, apple and raisin mini-muffins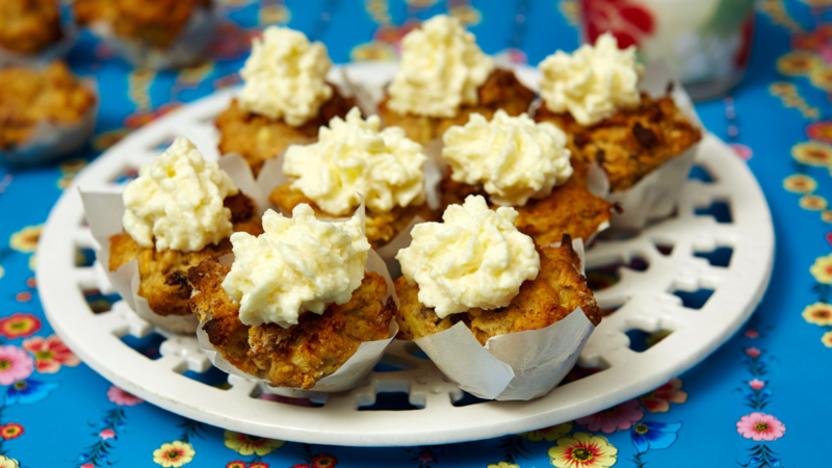 Preparation time
30 mins to 1 hour
Cooking time
10 to 30 mins
Serves
Makes 24 mini-muffins
This is as close to a sugar-free muffin (yet still delicious) recipe that you can find. The sweetness comes from the apple, honey, raisins and parsnip.

Equipment and preparation: You will need 2 x 12-hole mini-muffin tins.
Preparation time
30 mins to 1 hour
Cooking time
10 to 30 mins
Serves
Makes 24 mini-muffins
Ingredients
For the topping
Method
Heat the oven to 180C/350F/Gas 4. Line two mini-muffin tins with squares of baking parchment, pushing them down to make little cases (alternatively use shop-bought mini-muffin cases).

Mix the flours, baking powder, mixed spice and salt together in a bowl.

Whisk together the egg and butter in a separate bowl. Stir in the parsnips, apple, raisins and honey and then add to the dry ingredients. Add the apple juice and stir to combine, but take care not to overmix.

Spoon the mixture into the muffin tins and bake for 18-20 minutes, or until risen (check after 15 minutes).

For the topping, beat the butter in a bowl until smooth and creamy.

In another bowl, beat the cream cheese until creamy then stir in the honey and vanilla extract. Add the creamed butter and stir to combine. Transfer the topping into a piping bag fitted with a large star tip. Refrigerate the piping bag for about 30 minutes (leaving the piping bag in the fridge makes the topping easier to pipe).

Pipe the topping onto the muffins.
Recipe Tips
If making this with kids, you may want to pipe the topping straight away and omit the step of putting the cream cheese in fridge to harden slightly.
Related Recipes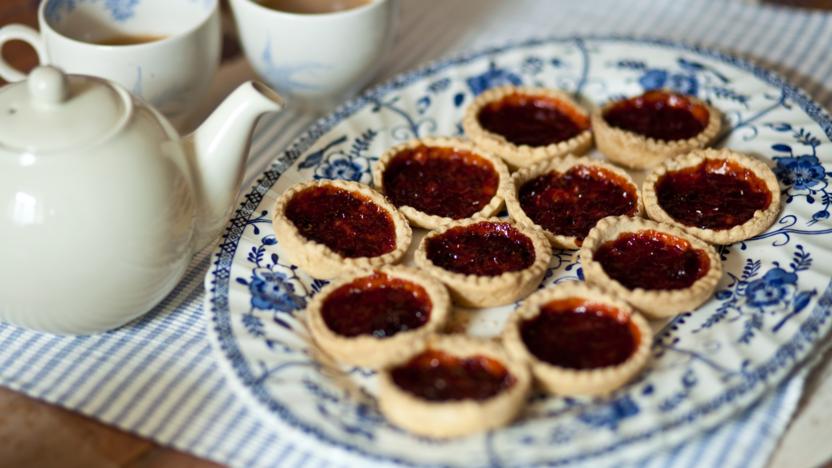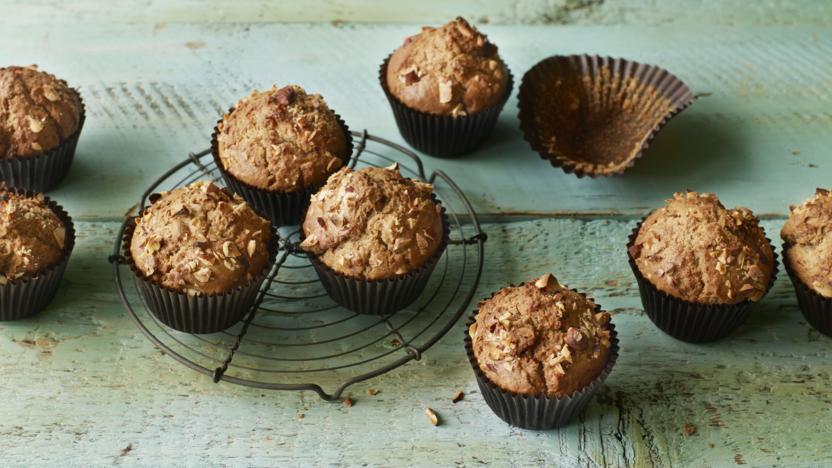 See more muffins recipes (31)