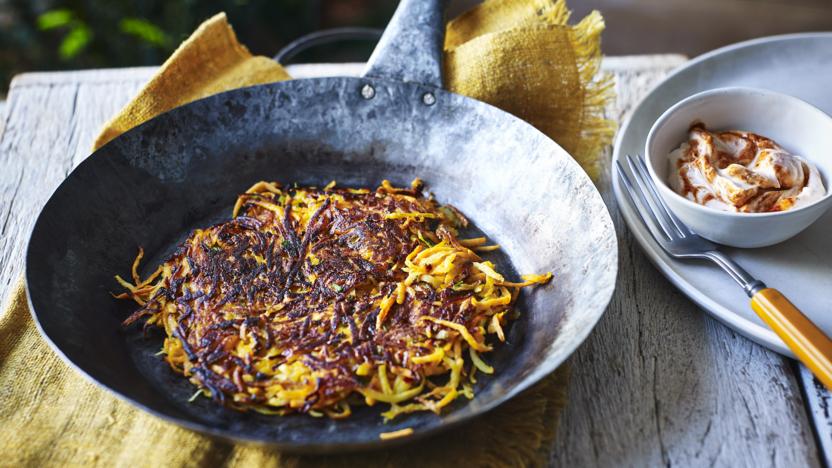 This parsnip rosti is crunchy outside and soft inside – it's even better a tiny bit burnt. Alongside a roast dinner or a wintry stew, parsnips make a nice alternative to potatoes.

Method
Put all the ingredients, apart from the oil, yoghurt and harissa, in a large bowl and mix to combine. The mixture should hold together. It it doesn't, add an extra tablespoon of flour. Using your hands, divide the mixture into four and shape into 8cm/3¼in flat rounds.

Place a large frying pan over a medium heat, add the oil and fry each rosti on both sides until golden and crisp. The rostis will probably need to be cooked in batches. If so, place the cooked rosti on a plate lined with kitchen paper and keep warm in an oven on a low temperature until ready to serve.

Mix the yoghurt and harissa in a small bowl.

To serve, put the rosti on serving plates and spoon the harissa yoghurt over the top.