Parmesan cod with salt and vinegar cucumber
This is a simple but flavour-packed fish supper that replaces traditional cod and chips with a lighter alternative.
Ingredients
For the salt and vinegar cucumber
For the cod
For the crushed new potatoes
Method
To make the salt and vinegar cucumber, place the cucumber in a bowl and sprinkle generously with the salt, making sure all of the cucumber is salted. Set aside.

Preheat the oven to 180C/160 Fan/Gas 4. Line a baking tray with baking paper.

To make the cod, mix the Parmesan, paprika and thyme in a bowl and add the pinches of salt and pepper.

Dip each of the cod loins into the beaten eggs and coat well. Then roll each loin in the Parmesan mixture until coated and place on the lined baking tray. Bake for about 8–10 minutes, until the cod gently flakes when pushed with the back of a teaspoon. If preferred, give the loins a final minute under a hot grill to get a really crispy Parmesan coating.

For the crushed new potatoes, place the potatoes in a medium saucepan with boiling water and cook for 10-15 minutes.

While the cod is in the oven, transfer the cucumber to a sieve and wash off the excess salt under running water. Place the ribbons in a bowl with the malt vinegar and mix well. Leave to lightly pickle until the cod is cooked.

To finish the potatoes, drain the potatoes well and crush them using a fork and then add the butter, mint and salt and pepper and mix to combine.

Serve each cod loin with the salt and vinegar cucumber and drizzled with the oil, and the crushed potatoes served on the side.
This recipe is from...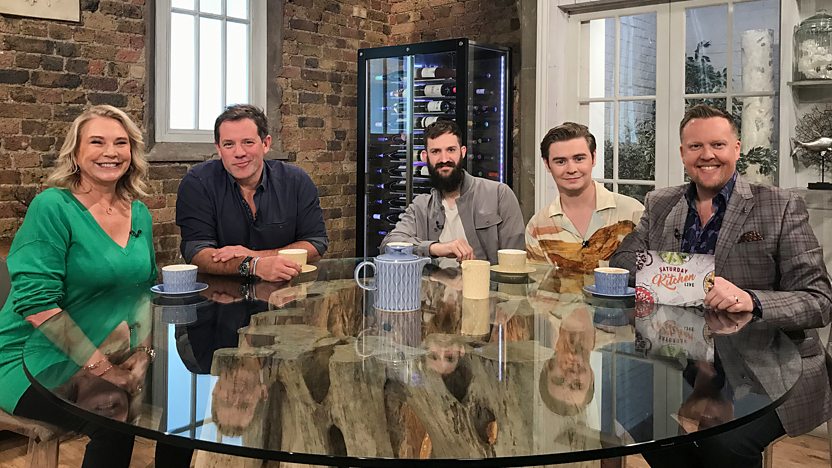 Saturday Kitchen
14/03/2020