Parmesan and poppy seed biscuits with a chorizo and red wine chutney
Preparation time
30 mins to 1 hour
Cooking time
10 to 30 mins
Serves
Makes 25-30 biscuits
Looking for something delicious to hand around at party? These classy biscuits are served with a quick chorizo chutney.
Preparation time
30 mins to 1 hour
Cooking time
10 to 30 mins
Serves
Makes 25-30 biscuits
Ingredients
For the Parmesan and poppy seed biscuits
For the chorizo and red wine chutney
Method
For the Parmesan and poppy seed biscuits, using your hands, lightly work all the ingredients together (except the poppy seeds) into a dough. You can also pulse all the ingredients together in a food processor. Shape the dough into a log about 3cm/1¼in diameter.

Gently spread out the poppy seeds on a chopping board and roll the dough log in the poppy seeds.Wrap in cling film and place in the fridge for at least 30 minutes.

Preheat the oven to 180C/160C Fan/Gas 4.

Remove the dough from the fridge and slice into rounds the thickness of a pound coin. Press the edges gently with your fingers to create a dome in the middle.

Lay the biscuits onto a baking tray lined with baking paper and leave in the fridge to chill for a further 20 minutes minimum. You may need two trays to fit all the biscuits.

Bake in the preheated oven for 10-12 minutes, or until golden. Leave to cool.

For the chorizo and red wine chutney, bring all the ingredient to a simmer over a medium heat. Cook until the liquid has evaporated and the chutney is a thick but spreadable consistency.

To serve, place the biscuits on a serving board and the chutney in a serving bowl on the side.
Related Recipes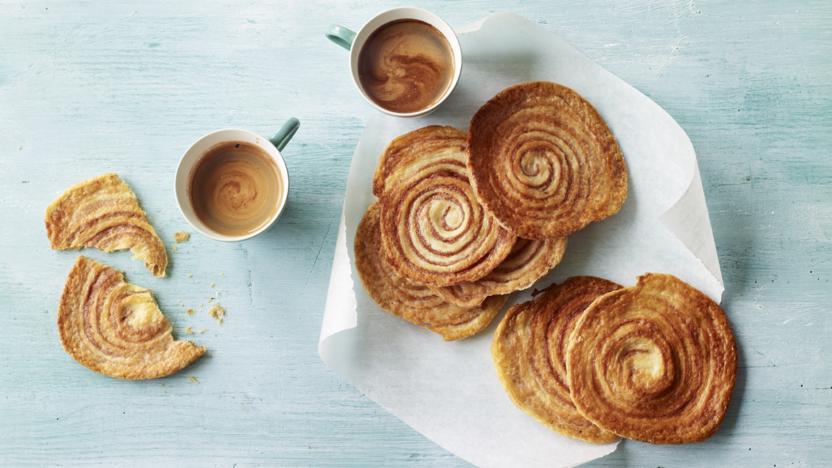 See more biscuit recipes (52)