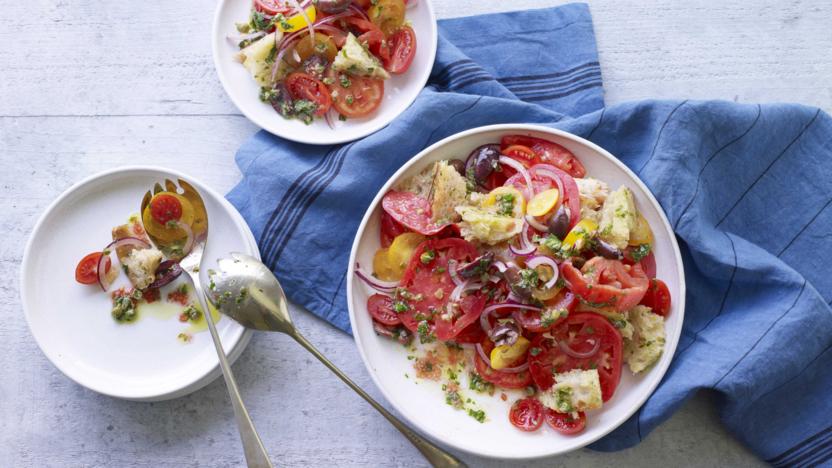 Panzanella is a great way to use up stale bread. It's made for warm summer days, when tomatoes are at their best. Serve with something simple like a beef carpaccio.
Ingredients
handful fresh basil
4 tbsp extra-virgin olive oil, plus extra for drizzling
1 tbsp salted capers, rinsed
300g/10½oz stale sourdough, torn into chunks
500g/1lb 2oz ripe tomatoes (preferably heirloom, in variety of colours, shapes and sizes), washed and sliced, reserving the seeds and juice
55g/2oz Kalamata or other dark olives, stones removed, sliced
½ red onion, thinly sliced
1 tbsp red wine vinegar
sea salt and freshly ground black pepper
Method
Blend most of the basil (reserving a few leaves for garnish) in a food processor with the oil and capers. (Alternatively, finely chop the basil and capers together by hand and stir into the oil).

Transfer half the herby caper oil to a bowl, add the sourdough and mix well.

Place the tomatoes, squeezing some of them to release their juice, in a large salad bowl along with the reserved seeds and juice. Mix with most of the olives and red onion, and some more olive oil. Add the sourdough, herb oil mixture and vinegar, and combine to make sure the bread is coated in all the juices.

Transfer the salad to a serving platter, layering the tomato slices, olives, onion and sourdough. Drizzle over the remaining herb oil and garnish with basil leaves and the remaining red onion and olives. Season again with salt and pepper and serve immediately.
Related Recipes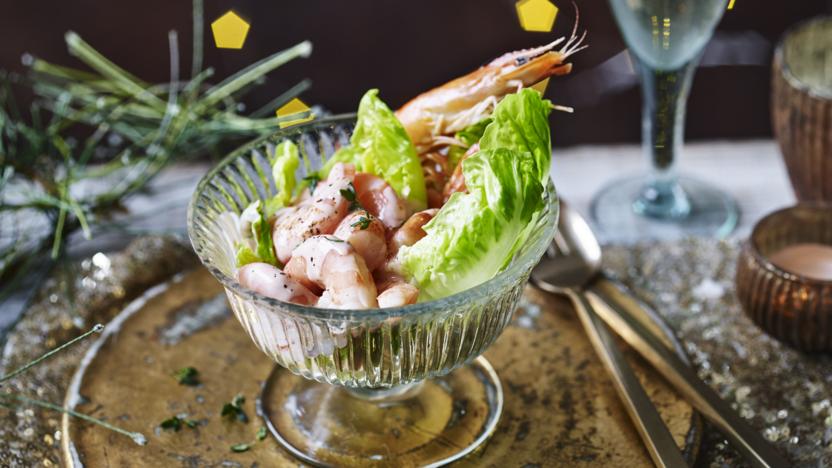 See more Christmas starters recipes (30)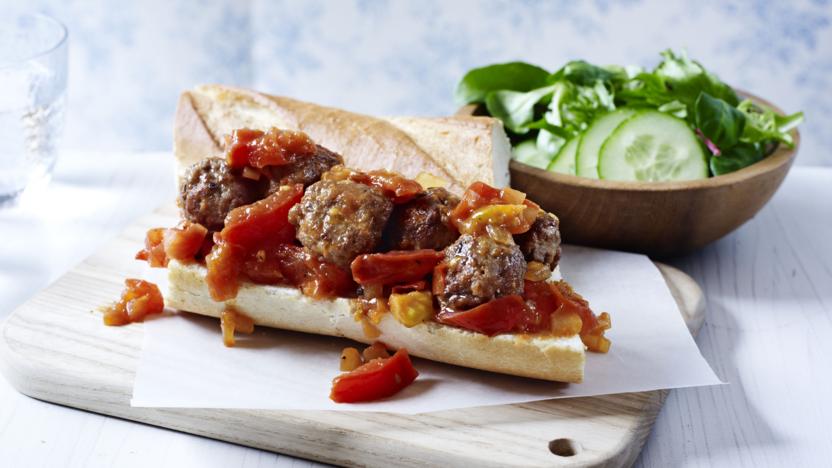 See more tomato recipes (846)