Panna cotta with pineapple and ginger salsa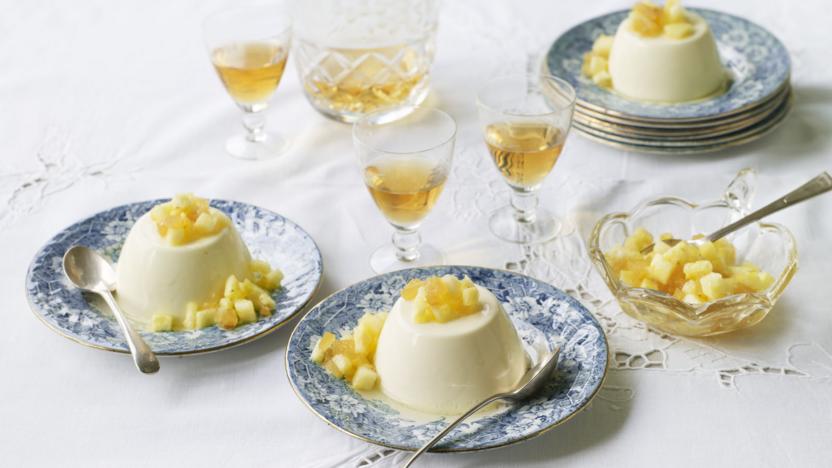 Preparation time
overnight
Cooking time
less than 10 mins
Mary Berry's velvety smooth panna cotta is delicious enough on its own, but add the ginger and pineapple for a real fresh punch.

Equipment: You will need 6 x 150–175ml/5-6fl oz metal individual pudding basins (dariole moulds).

Preparation time
overnight
Cooking time
less than 10 mins
Ingredients
For the panna cotta
For the sweet salsa
1 small ripe pineapple, finely chopped(size of a currant)
4 bulbs stem ginger, finely chopped (size of a currant)
6 tbsp ginger syrup, from the jar
Method
Oil the inside of six 150–175ml/5-6fl oz metal individual pudding basins (timbale moulds) with sunflower oil and leave upside down to drain on kitchen paper to remove any excess.

To make the panna cotta, soak the gelatine leaves in a bowl of cold water for about 5 minutes, or until soft.

Pour both creams and the sugar into a saucepan and gently heat, stirring until just about to boil. Remove from the hob before it boils.

Remove the gelatine from the water and squeeze to remove any extra water. Add the gelatine to the warm cream and stir until it has completely dissolved. Stir in the vanilla.

Decant into a jug and pour into the moulds then cover with cling film. Leave in the fridge for a minimum of 6 hours, or ideally overnight, until firm to the touch.

To make the salsa, mix the ingredients together in a bowl. Carefully turn out the panna cotta and invert it into the centre of a small plate. Spoon the salsa on top and around the edges.
Recipe Tips
Both the panna cotta and the salsa can be made up to 2 days ahead.
Related Recipes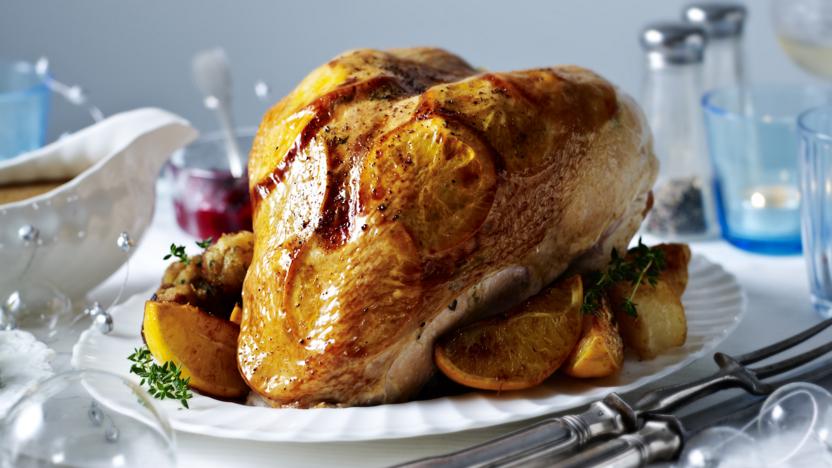 See more Mary Berry's Christmas recipes (43)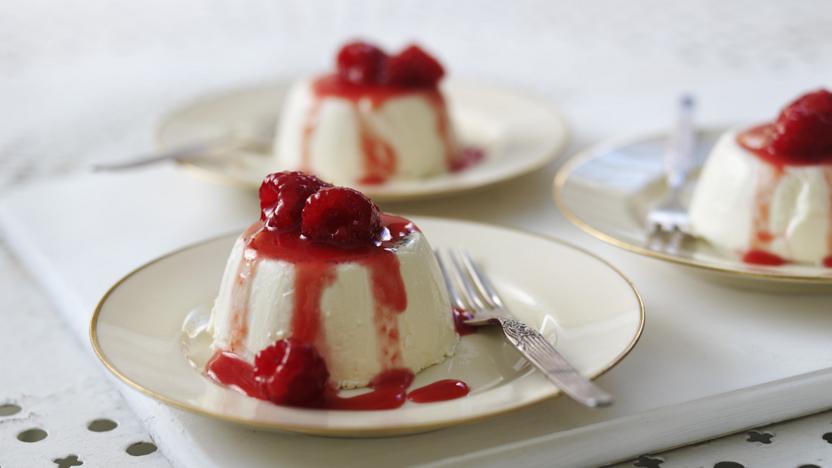 See more panna cotta recipes (17)
This recipe is from...
Recipes from this episode