Pan-fried salmon with broccoli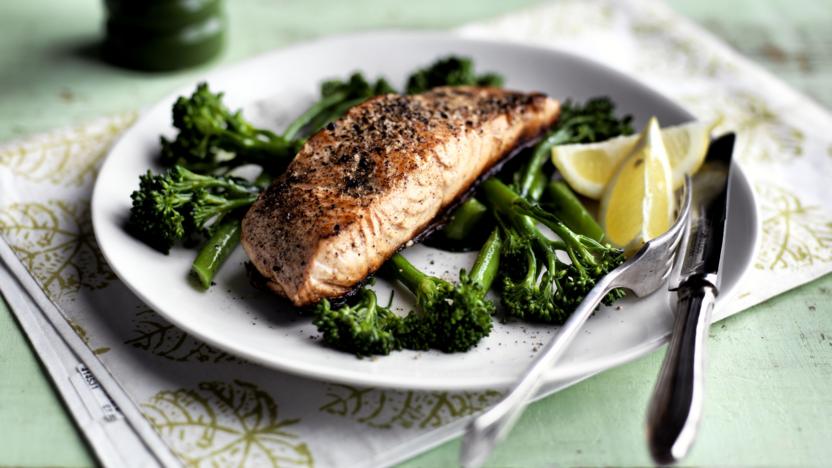 Preparation time
less than 30 mins
Cooking time
less than 10 mins
Get dinner on the table in 10 minutes with this simple salmon dish that gets added flavour from zesty lemon. Serve with broccoli to help you on the way to 5 a day.
Preparation time
less than 30 mins
Cooking time
less than 10 mins
Method
Melt the butter in a frying pan. Add the salmon skin-side down, season with salt and freshly ground black pepper and squeeze over a little lemon juice. Fry for 2-3 minutes, then turn the salmon over and fry for a further 1-2 minutes, or until cooked through. Squeeze over a little more lemon juice and taste to check the seasoning. Remove from the pan and set aside.

Place the broccoli into a pan of boiling salted water and boil for 3-4 minutes, or until al dente. Drain the broccoli.

To serve, pile the broccoli onto a serving plate and top with the pan-fried salmon. Garnish with lemon wedges.
Recipe Tips
Lemon juice is great for adding flavour to dishes, you can buy a bottle of lemon juice for as little as 60p.
Related Recipes
See more 15 minute meals recipes (19)
See more salmon recipes (273)