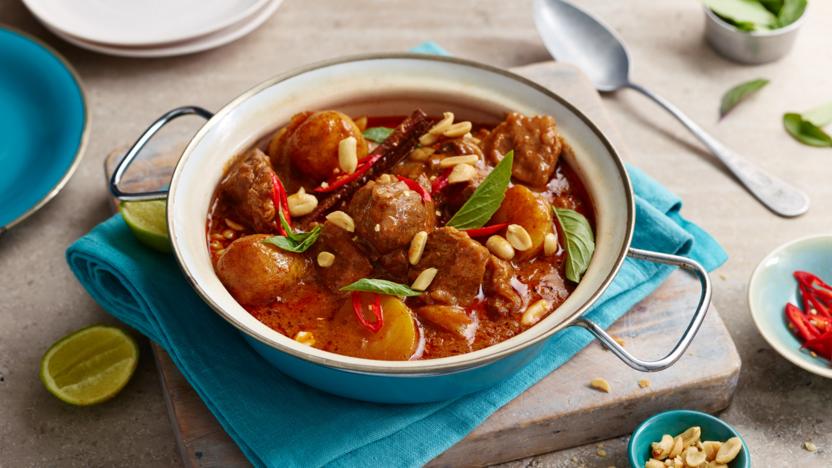 Preparation time
less than 30 mins
This is a wonderfully fragrant slow-cooked Thai massaman beef curry. If ox cheek is not available, you can use braising steak or brisket instead.
Preparation time
less than 30 mins
Method
Preheat the oven to 160C/140C Fan/Gas 3.

Heat the oil in a large, lidded, flameproof casserole over a medium–high heat. Once hot, add 4 tablespoons of the cream from the coconut milk and all of the curry paste. Fry for 2–4 minutes, stirring frequently, until aromatic. Add the ox cheek, stirring frequently, and fry for another 4 minutes, or until browned on all sides. Add the remaining coconut milk, peanut butter, stock, potatoes, onion, most of the chilli, lime leaves, cinnamon, cardamom, tamarind, sugar, fish sauce and most of the lime juice. Bring to the boil and simmer for 2 minutes, then remove from the heat.

Cover with the lid and transfer to the oven to cook for 2½–3 hours, or until the meat is meltingly tender.

Taste and, if necessary, adjust the seasoning with more fish sauce and lime juice.

Garnish the curry with the remaining sliced chilli, peanuts and Thai basil and serve immediately, with the rice and lime wedges on the side.
Related Recipes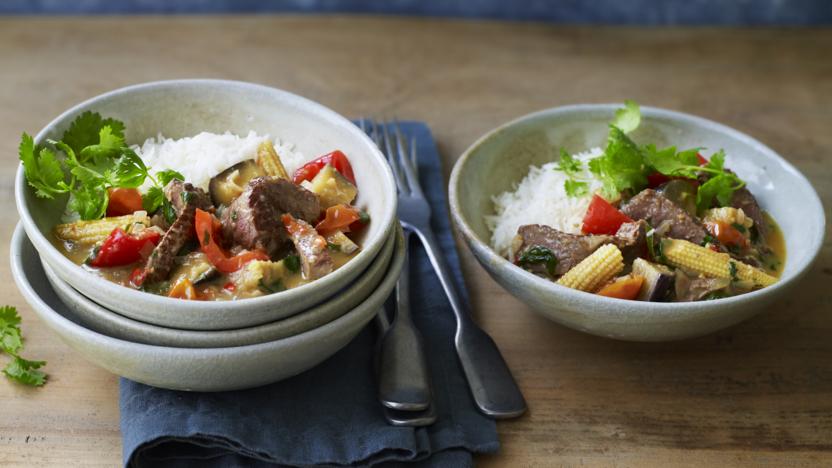 See more thai curry recipes (5)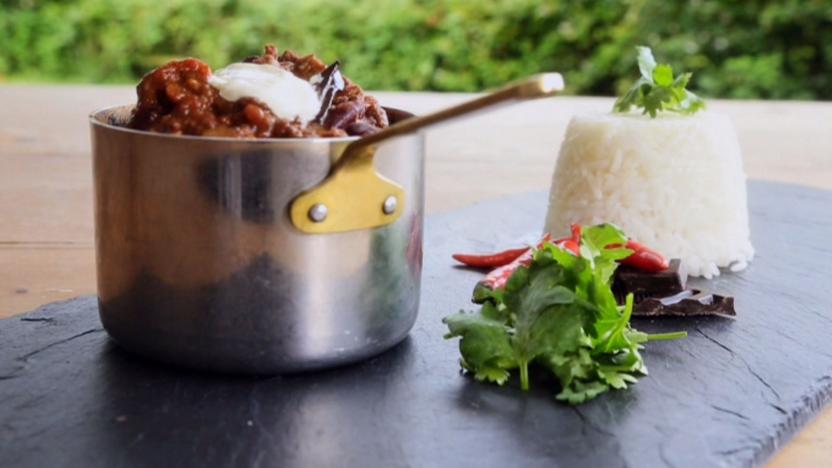 See more beef braising steak recipes (50)
This recipe is from...
Recipes from this episode