Sweet miso-marinated salmon with soba noodles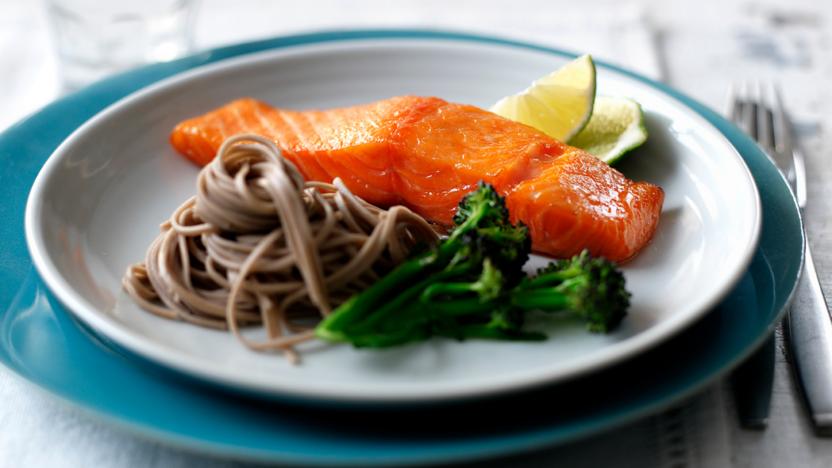 Marinade the salmon the night before for this simple, yet stunning meal.
Ingredients
For the sweet miso marinade
To serve
Method
In a bowl, mix together all the ingredients for the miso marinade. Put the pieces of salmon in the marinade and leave overnight (do not marinate the fish more than two nights, otherwise they will become hard and too salty).

Preheat the oven to 170C/325F/Gas 3 (to speed up the cooking time the oven can be preheated to 200C/390F/Gas 6).

Wipe clean the salmon fillets and place them on an oiled baking tray. Bake for 5-7 minutes on each side, or until cooked.

To cook the soba noodles, bring a large saucepan of water to the boil and add the noodles as swiftly as possible. Stir to prevent the noodles from sticking together.

Stand by with a cup of cold water and when the water returns to the boil and begins to froth up, add the water. Let the water return to boil and drain. Rinse the noodles under cold running water and drain well again.

Serve with steamed purple sprouting broccoli and garnish with a lime wedge.