Oriental vegetable kebabs with peanut dressing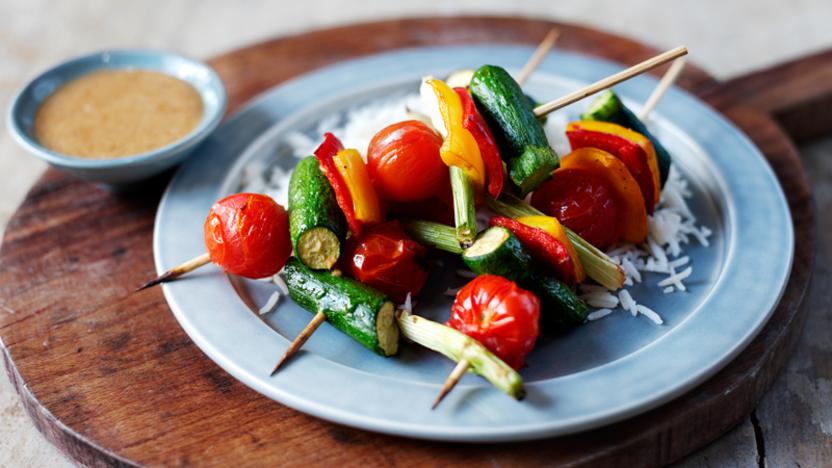 Cook these veggie kebabs on the barbecue or under the grill. If you're short on time use teriyaki sauce instead of the marinade and ready-made satay sauce in place of the dressing.
Ingredients
For the marinade
For the dressing
Method
Mix all the vegetables together in a bowl. Combine the marinade ingredients in a separate bowl and pour over the vegetables, making sure the vegetables are evenly coated.

Cover and leave for two hours, stirring occasionally.

For the dressing, heat the oil in a small pan and fry the shallot until starting to brown. Add the chilli powder and cook for one minute.

Stir in two tablespoons of the marinade from the vegetables, the garlic, sugar and ground peanuts. Stir well.

Add the coconut milk a little at a time. Bring to the boil and simmer gently for two minutes. Stir in the lemon juice and season to taste.

Thread the marinated vegetables on to skewers. Brush with a little oil and grill over the coals for about 15 minutes, turning occasionally.

Gently re-heat the peanut dressing.

Serve the kebabs on a bed of rice, drizzled with peanut dressing.
Related Recipes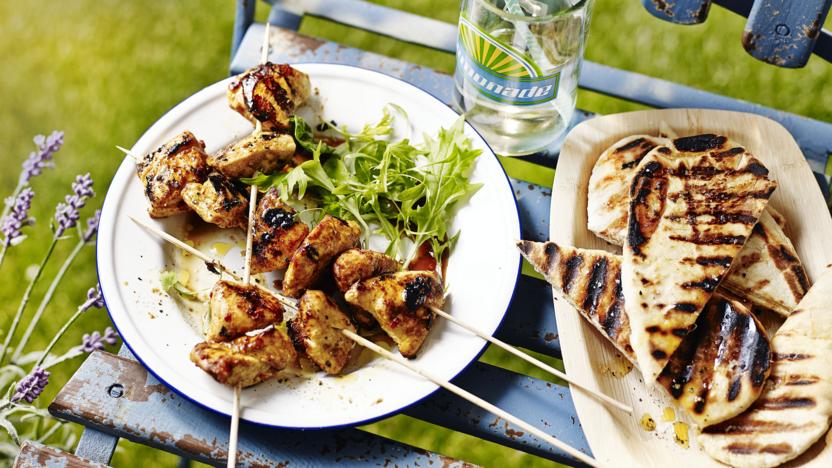 See more Barbecue skewer recipes (22)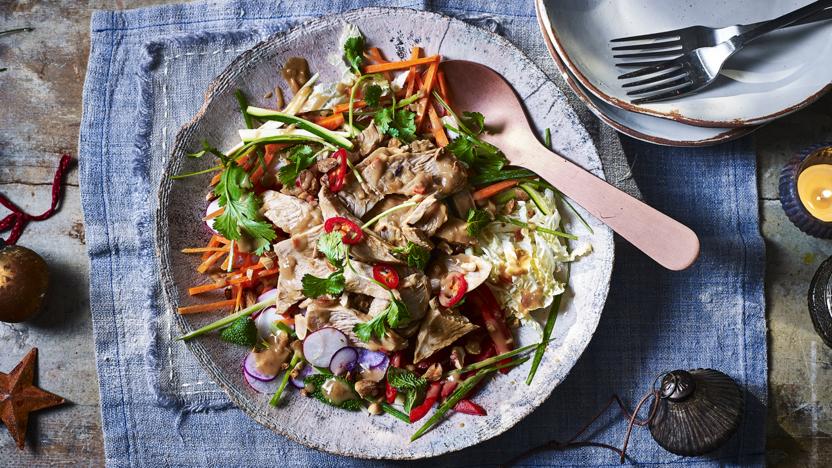 See more satay recipes (7)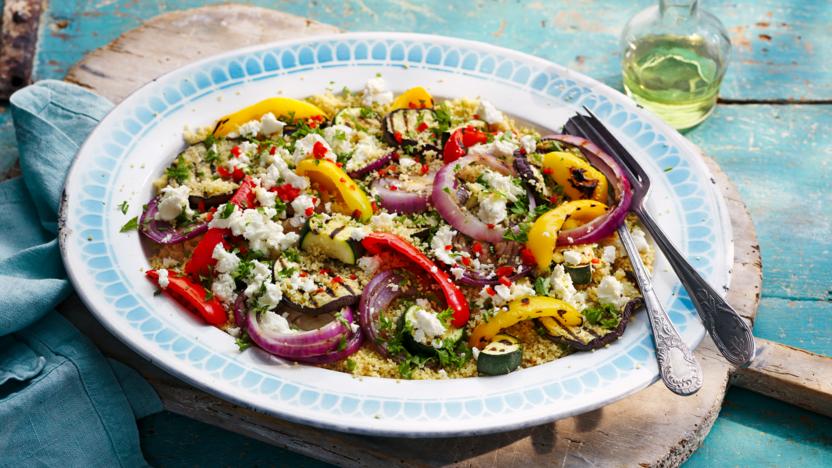 See more courgette recipes (309)
Try this as part of this menu