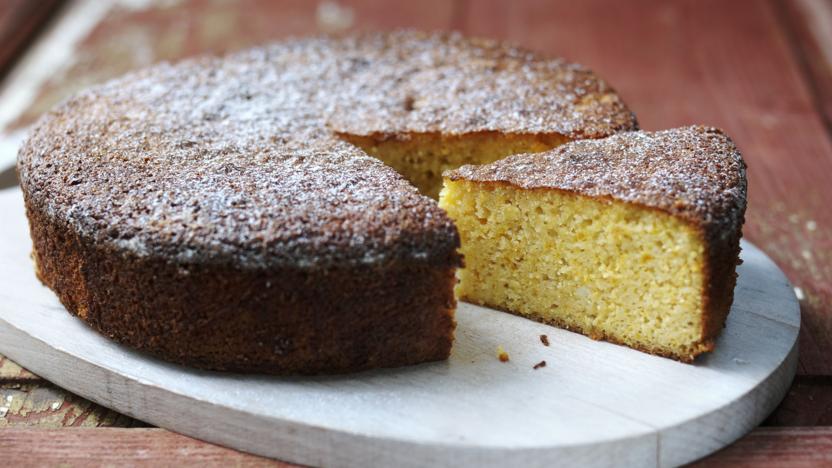 This orange and almond cake is deliciously moist and great for people who like a bit of marmaladey bitterness.
Method
Wash the oranges thoroughly. Bring them to the boil in a large saucepan of water and gently cook for two hours.

Preheat the oven to 175C/325F/Gas 3 and butter and flour a 23cm/9in cake tin.

Leave the oranges to cool, before slicing in quarters and removing the pips.

Pulp the oranges in a food processor.

Beat the eggs and gradually stir in all the remaining ingredients, including the orange pulp. Pour into the cake tin and cook for about an hour, until the cake is golden in colour and has risen.

Transfer to a wire cooling rack, keeping the cake in the tin. When the cake has cooled, carefully remove from the tin and serve cut into slices.